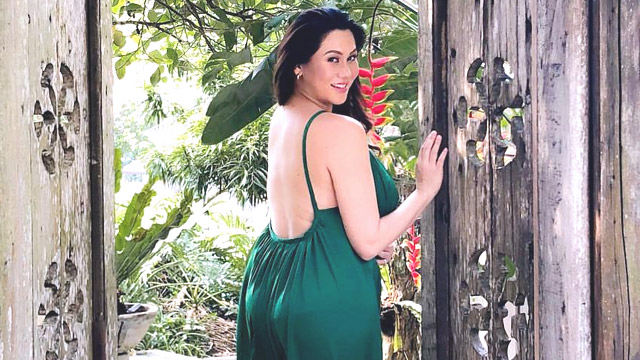 "Pregnancy glow" is real, but amidst all the check-ups and preparations, moms-to-be need "me time" and a facial, too. If you're expecting and you're not sure which beauty treatments are safe for you and your baby, The Belo Group managing director Cristalle Belo Pitt has got you covered. 
Six months pregnant with her first child with husband Justin Pitt, Cristalle recently shared her personal derma regimen through her IG stories. She assured that "All the treatments are absolutely safe for all pregnant women," and that the first three treatments help her achieve her preggy glow: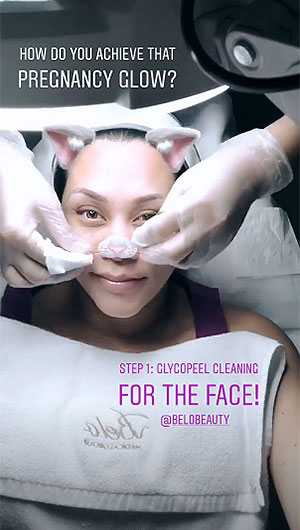 ADVERTISEMENT - CONTINUE READING BELOW
1. Glycopeel Cleaning
According to the Belo Medical website, this beauty treatment uses different concentrations of fruit acids to rejuvenate clogged pores. It deep cleanses to remove dead skin and pimple-causing bacteria.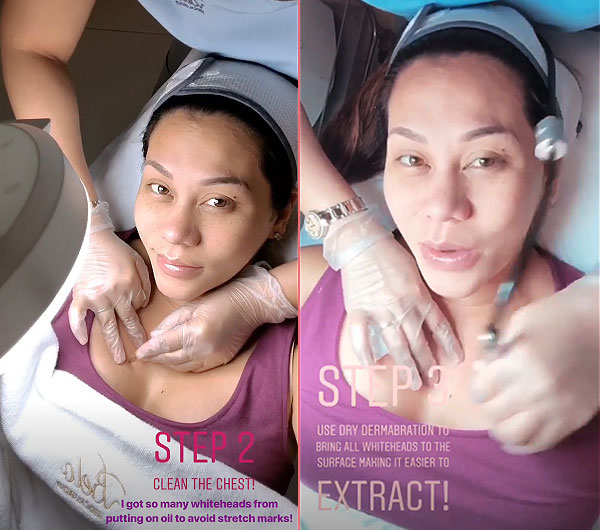 2. Dry Dermabrasion
"I have so many whiteheads from putting oil to avoid stretch marks," the soon-to-be mom wrote. Dry Dermabrasion helps "bring all whiteheads to the surface" so they're easier to remove. It's a treatment that also leaves the skin flawless and radiant.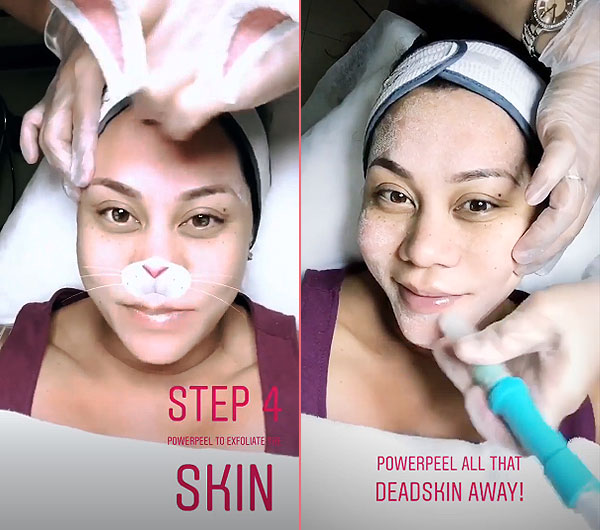 3. Powerpeel
"It uses corundum crystals to exfoliate the skin. This is so much more hygienic and even better than diamond peel [as the crystals used are disposed of immediately]," Cristalle shared. Corundum crystals are tiny natural crystals that exfoliate and absorb dead skin cells while stimulating the production of new cells and collagen. The treatment can help fade acne scars, stretch marks, and fine lines. 
ADVERTISEMENT - CONTINUE READING BELOW
4. Botanical Cleansing Facial
It's a pretty straightforward facial, but it uses an all-natural exfoliating scrub to gently remove impurities and smoothen your skin. 
5. Honey Almond Cleaning
Doubling as a pampering treatment, Honey Almond Cleaning uses an aromatic honey almond scrub to gently exfoliate skin, leaving it revitalized and nourished.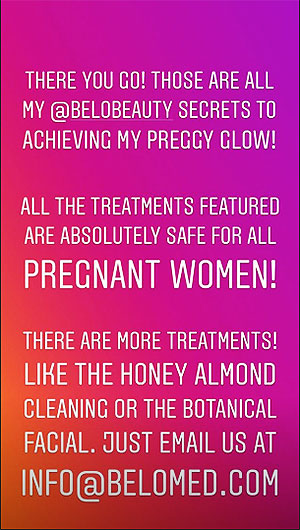 ADVERTISEMENT - CONTINUE READING BELOW
There are many other beauty treatments that pregnant women can try, but of course, it's always important to first consult your doctor before doing anything.
Email info@belomed.com for more information. 
This story originally appeared on Smartparenting.com.ph.
* Minor edits have been made by the Femalenetwork.com editors.
Load More Stories