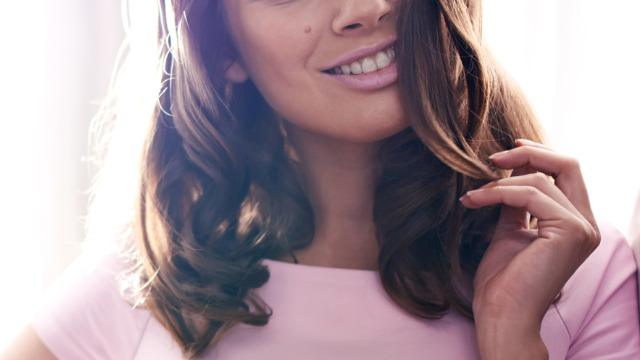 While it's true that celebs have a glam team and access to expensive salon treatments to own amazing hair, we everyday girls can have gorgeous hair like them, too! We round up a quick guide of extremely effortless hair care tips to achieve great hair every day.
1. Prioritize cleanliness.
It all starts with a clean hair and scalp. Hair that isn't washed well looks sticky and lackluster. Shampoo your hair well by massaging your scalp and letting your locks soak in the lather for at least five minutes. Rinse well with cold water because hot water makes each strand prone to damage.
2. Never skip conditioner.
Just like the face, your hair needs a boost of moisture, too. You see, your hair is always exposed to pollution, sweat, and the sun's heat, and all these factors dry your strands. Apply a hydrating conditioner like Cream Silk which offers a collection of products that can help hydrate, protect, and restore hair's health after shampooing. Nadine Lustre swears by this conditioner too in achieving her enviable locks. 
3. Resist heat-styling.
Curling irons, straighteners, and blow-dryers can weaken your strands. But if you must heat-style, remember to prep your hair. Besides spritzing a heat protectant before styling, condition and improve your tresses' elasticity with a strengthening conditioner like Cream Silk Damage Control. It helps repair the weak areas of the hair caused by styling and chemical treatments to make locks less prone to damage. 
4. Get a regular trim.
Refresh the look of your by hair by having at least an inch-length of dry tips snipped by your hairstylist every three months to ensure that your locks won't look drab and tired.
5. Find a hair soulmate.
Just as we recommend that you visit the salon regularly for a trim, it's even more important that you find a hairstylist that knows how to work with your hair texture and your lifestyle. You know you've got a keeper if he gives you a flattering 'do that doesn't require too much styling effort and will even look better in the coming months.
6. Style hair while you sleep.
Multi-task and wake up to better hair by doing this tried-and-tested trick: Style damp hair into two pigtail braids or two sock buns (think Princess Leia), mist light hairspray, and sleep—that's all! Unravel soft waves in the morning. Totally easy, right?
7. Get rid of flyaways without a blow-dryer.
To bid tikwas hair goodbye, start in the shower. Shampoo and condition with right type of product made for your hair. Try Cream Silk Standout Straight Conditioner because it eliminates frizz and tames unruly hair. Rinse well, and dry with a microfiber towel or an old cotton t-shirt to prevent static. Then, twist your damp hair ends into a bun and secure with bobby pins to prevent flyaways from forming.
8. Control hair fall.
Rough handling—ike years of pulling your hair into tight buns—and constant hair styling like bleaching, coloring, and straightening can cause your hair to fall out. Use a wide-toothed comb to gently detangle your locks first before using a regular fine-toothed comb to style it. You can also use Cream Silk Hair Fall Defense Conditioner to help strengthen your hair's weak areas and make it more flexible with its hair reborn technology.
9. Be consistent.
You may own the best products in the world, but if you do not follow a great hair care routine daily, great hair days would be just a dream. Take note of all our tips mentioned above to bid adieu to bad hair days forever.
Cream Silk is available in stores nationwide, and on Lazada. To know more about Cream Silk, click here. 
This article was created by Summit Storylabs in partnership with CREAM SILK.