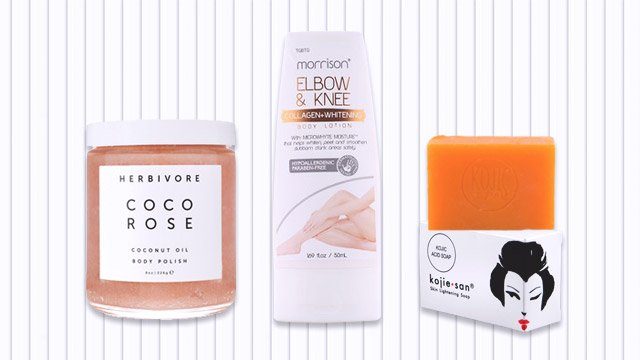 Your elbows and knees may not be your immediate priority when it comes to skincare (because after all, you have those dark eye bags and underarms to worry about first), but they're legit concerns, especially when these areas tend to get too dark and even break and flake.
ADVERTISEMENT - CONTINUE READING BELOW
CONTINUE READING BELOW
Recommended Videos
In an article on Reader's Digest, Dr. Joshua Zeichner of the Cosmetic and Clinical Research at Mount Sinai Hospital in New York says that the darkness and roughness of your elbows and knees are caused by the fact that these parts often rub on fabrics and surfaces, plus they're also always stretching and folding. Friction doesn't only cause the skin to inflame at times, but also causes it to become thicker in order to protect itself, which results in hyperpigmentation. 
"If you suffer from dry, dark patches on your elbows and knees, make sure to regularly moisturize to help keep the skin barrier in as good a shape as possible," says Dr. Zeichner. Provided that your skin doesn't have dermatological issues and isn't broken, here are awesome finds that can help.
1. Kojisan Skin Lightening Soap
Available at department stores and beauty bars at P68 for 135g pack
ADVERTISEMENT - CONTINUE READING BELOW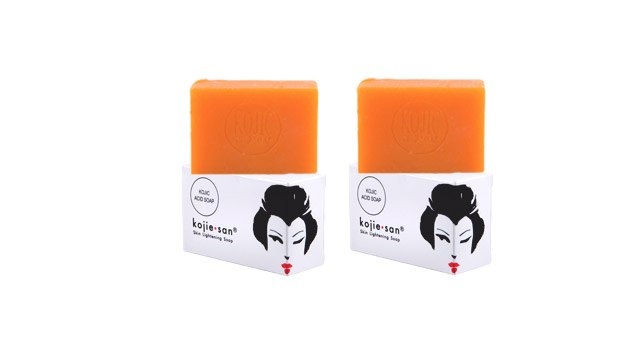 Love local! This soap's main ingredient is kojic acid, which according to Live Strong, "is known to limit melanin production." Kojic acid can help even out your dark elbows and knees, however you'll need to make sure that you don't have sensitive skin to avoid possible irritation.
ADVERTISEMENT - CONTINUE READING BELOW
2. Morrison Elbow & Knee Lotion
Available at beautymnl.com for P249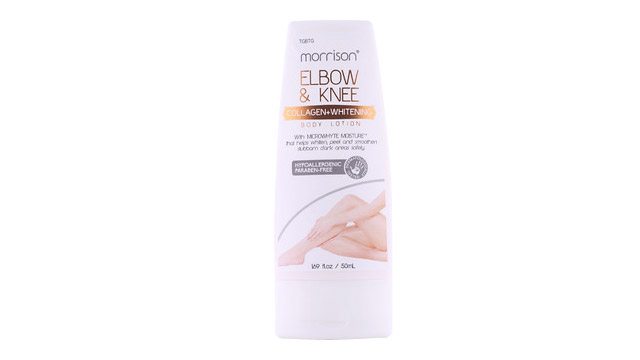 This product also addresses discoloration as it gently peels and smoothens out rough patches of skin. It's also paraben-free and hypoallergenic. Not bad for the price.
3. Onsaemeein Yogurt Peeling
Available at Althea for P300 (originally P890)
ADVERTISEMENT - CONTINUE READING BELOW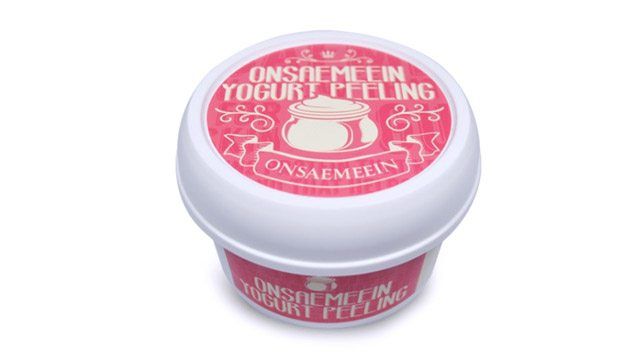 This peeling agent can scrub off your dead skin in a jiffy. In contains natural ingredients including papaya extract and (of course) yogurt, and is mild enough to use on your face.
4. Mario Badescu A.H.A Botanical Body Soap
Available at Sephora for P670.00, and at Rustan's Rustan's Makati, Shangri-La, Gateway, Alabang Town Center and Cebu
ADVERTISEMENT - CONTINUE READING BELOW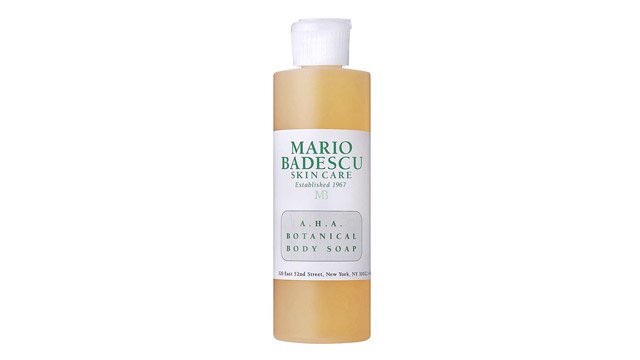 This great-smelling body soap doubles as an exfoliant as it comes with papaya and grapefruit extracts. Aside from helping remove roughness on your elbows and knees, it's also best known for calming down inflamed skin, and is great for those who frequently experience bacne.
ADVERTISEMENT - CONTINUE READING BELOW
5. Egyptian Magic Cream
Available at Sephora.ph for P1,407
Don't let its basic packaging deter you from trying this product out, as this all-purpose skin cream has been known to do wonders to the skin. It's touted to be an all-natural solution for dry and even rashy skin and helps promote collagen production. Reviews of this product are nothing but stellar! Apply generous amounts to your elbows and knees, and while you're at it, apply it everywhere else.
ADVERTISEMENT - CONTINUE READING BELOW
6. Herbivore Botanicals Coco Rose – Coconut Oil Body Polish
Available at Sephora.ph for P1,798.00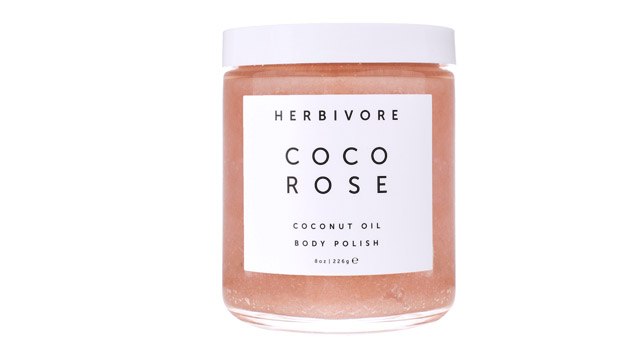 If you're looking for a scrub that can also moisturize your skin, then this is a good pick. Instantly do away with dead skin and get a smooth, velvety feel on your elbows, knees, and every part of your body. It's also great for sensitive skin, and if you're celiac intolerant, it's good to know that this product is also gluten-free.
ADVERTISEMENT - CONTINUE READING BELOW
7. Sisley Comfort Extreme Body Cream for Very Dry Areas
Available in Rustan's Makati and Shangri-La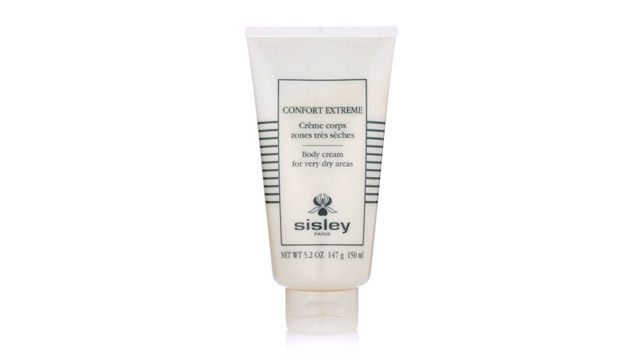 This product is a bit pricey (it's $85.38 on sale on Amazon), but if your elbows and knees are prone to dryness, then this rich body cream can help. It's also a great skin protector for those who fly to wintery countries a lot, or even for those whose office air conditioning is way too cold.
ADVERTISEMENT - CONTINUE READING BELOW
Comments
Load More Stories