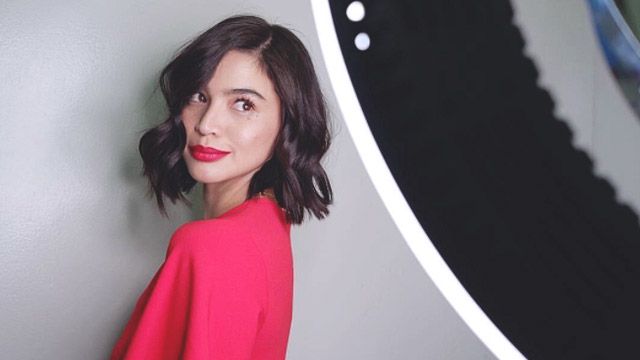 Has it ever happened to you that you thought you knew what your best angle was, only to find that you still looked awkward in photos? It happens to the best of us, but it's not because you're not beautiful (girl, you are!). It's because you still don't know how to highlight your assets the right way.
ADVERTISEMENT - CONTINUE READING BELOW
If you want to exude that confident, glamorous aura in pictures, here are quick hacks on how you can become more photogenic.
1. Tilt your head
We're not saying you go all the way as if you're doing calisthenics, but a subtle head tilt to what you feel is your best side while lowering your chin can go a long way in making you look more fabulous. Aside from the relaxed aura it exudes (pulling your head up straight will make you look like you're having an ID photo taken), it also allows a soft but interesting interplay between shadow and light, which can be flattering to your face. And speaking of light…
2. Know where your light source is
If you've seen at least one episode of America's Next Top Model, Tyra Banks always tells her models to "find the light." Knowing where the light source is more or less can give you an idea on how you should pose—should you lean towards it, or move farther to avoid looking washed out? Would raising your arm cast a shadow on your face? A basic knowledge of light sources and how illumination works can go a long way.
CONTINUE READING BELOW
Recommended Videos
3. Elongate your neck
It may seem very unnatural when you do it, but pushing back your shoulders can actually make your neck seem longer. To avoid getting double chins, press your tongue on the roof of your mouth—you'll notice the skin connecting your chin and your neck getting slightly tugged upward.
4. Create spaces between your torso and your arms.
Aside from making your photos look more fluid, doing this will also make your upper arms look slimmer as they aren't being pressed against your body.
5. Always pose at an angle.
This is probably one of the most well-known tricks in looking more photogenic. As cameras are known to add the illusion of ten pounds, face the lens at an angle. It adds more depth, plus shows off your curves.
6. Add color to your face.
Put on blush and add swipe on some lipstick. The rosiness will register in the shot, which will keep you from looking pale and tired.
ADVERTISEMENT - CONTINUE READING BELOW
7. Stop being stiff.
Being stiff even when you're trying to pose creatively will end up making you look awkward. Keep everything looking fluid. Pose naturally while being attentive to the tricks we've previously mentioned. Remember that you don't need to go for that high-fashion look. Keeping things simple, casual, and relaxed with result in more honest photos that will make you shine.
Load More Stories