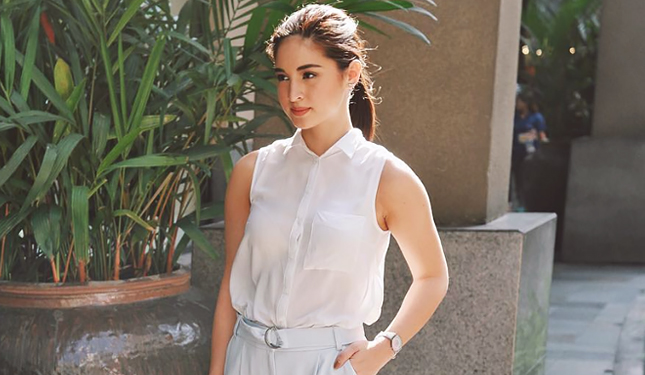 Did you know that your skin starts to lose its firmness at the age of 20? (See, even the bagets aren't safe.) Though you may have enough collagen now, the substance that holds the whole body together, it starts to decrease as you age–and because of some environmental factors such as pollution and UV rays, collagen depletion is more likely to happen faster.

If you want to maintain your healthy and glowing skin, you have to be really serious when it comes to taking care of your body. Here are some habits you should start doing as early as yesterday to retain your radiant and beautiful complexion:

Use sunscreen.
Dermatologists recommend putting on sunscreen that's at least SPF 30. According to the Skin Cancer Foundation, too much sun exposure can cause aging. And "excessive unprotected time in the sun leads to premature wrinkling, sagging, a leathery texture and hyperpigmentation (so-called 'aging spots' or 'liver spots' that are really the result of sun damage.)" So don't be afraid to start sunscreen at an early age!

Get moving.
Exercise is not only good for your physical being as it has beauty benefits, too! Amy Dixon, a Los Angeles–based exercise physiologist and celebrity trainer says working out supports the production of collagen, adding that "the boost in this protein helps to keep your skin firm, supple, and elastic."

Lessen alcohol consumption.
Want firm skin? Then you'll have to sacrifice your cold, refreshing beer for it. "Alcohol increases insulin levels, which creates low-grade inflammation and can hasten sagging," says New York City dermatologist Joshua Zeichner, M.D. If you simply can't let go of happy hour, he suggests you limit drinking to only one or two drinks, once or twice a week.

Stop smoking.
Not like you need any more reason to do so, but if you want to prevent your collagen levels from dropping, then you have to kick the habit of smoking. Jeannette Graf, M.D., an assistant clinical professor of dermatology at Mount Sinai Medical Center in New York says, "Smoking inhibits communication that's normal and good, and sends out signals to break down existing collagen, which causes wrinkles."

Get enough sleep.
Sleep deprivation increases your anxiety, changes your immune system, increases your chance of obesity, and also takes a toll on your skin. Michael Breus, PhD, a board-certified sleep specialist says that getting less than 6 hours of sleep can affect your appearance. Beauty sleep is real, people!

Slather on some lotion.
Some people tend to shy away from lotions because it leaves you feeling sticky, but you should know that there are some products that can give you the benefits of lotion sans the stickiness.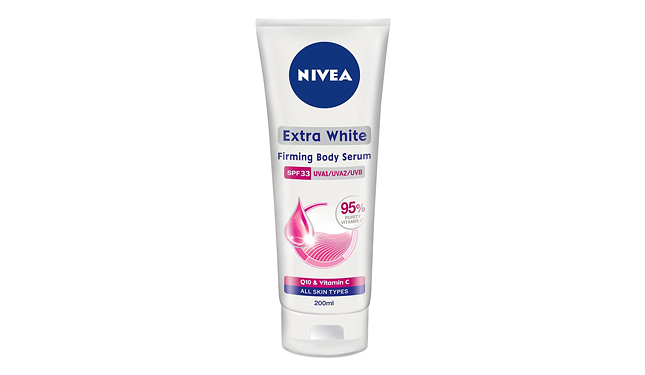 NIVEA Extra White Firming Body Serum SPF33 provides not just fairer but firmer and smoother skin, too. Extra White Firming Body Serum SPF33, with its light and non-sticky formula, contains 95% pure Vitamin C to provide radiant and fairer skin tone and firming ingredient Q10 that helps firm skin and restore its elasticity.
ADVERTISEMENT - CONTINUE READING BELOW
Load More Stories