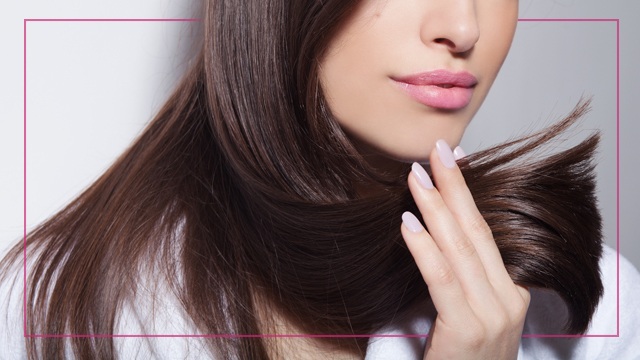 Having healthy hair doesn't require expensive salon trips. In fact, a consistent hair care routine with the right products is enough. Below, we reveal the things you need to do to avoid dryness, buhaghag hair, and flyaways.
1. Start in the shower.
Lather your favorite shampoo on your scalp and strands. Massage in circular motions to make sure every area is cleansed properly. Soak the shampoo on your scalp to allow its active ingredients to work to its maximum.
2. Never sleep with wet hair.
Your hair will get a kulob smell when you sleep with wet strands. Plus, your tresses might break while you move in your sleep. It's best to wait for your hair to dry before dozing off.
3. Rinse with cold water.
In case you never noticed, salon professionals always use cold water as the last rinse. Doing so seals in the cuticle, making each strand shiny and smooth.
4. Brush hair with care.
Tugging your hair when it's fresh from the shower makes it prone to breakage. Finger-comb your tresses while you air-dry, and then brush when 60 percent damp. Alternatively, you can reinforce the strength of the hair by regularly using a conditioner made for weak hair, like Cream Silk Hair Fall Defense.
5. Take a break from the ponytail.
Hair ties can create hair bends on locks, especially when you're always in a ponytail every day. Why not flaunt and wear your hair in a lugay? Try Cream Silk Standout Straight, a conditioner that coats each strand with moisture and keeps hair free from flyaways.
2. Bring back the moisture.
Shampoo is not enough. It's vital to hydrate the locks with a unique formula designed to revive lost moisture. Try Nadine Lustre's not-so-secret go-to conditioner, Cream Silk. It offers hair products that can help give you the hair you deserve by protecting, moisturizing, and repairing strands. Each product is formulated to help with common hair woes to help give you the locks you've always wanted. 
Cream Silk products are available in stores nationwide and on Lazada. For more information about Cream Silk products, click here and here. 
This article was created by Summit Storylabs in partnership with a Sponsor.