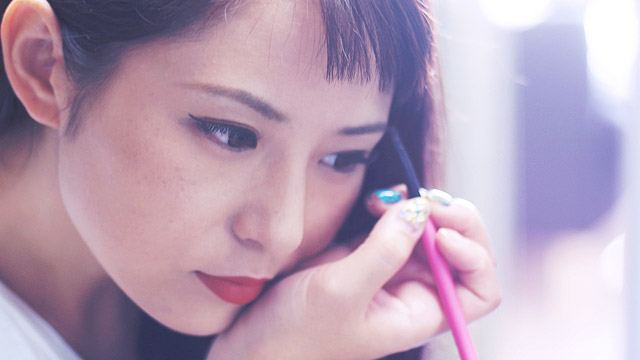 Just when you thought you've already gotten your kilay game down pat, you accidentally do something that makes your arches look weird. Don't worry—it happens to the best of us. The good news is you can always do something to correct these common mistakes:
1. You don't regularly groom your arches.
One important thing that my kikay mother told me is that the eyebrows frame the face. Meaning, if you don't at least take out stray hairs, there is a chance you'll look slightly unkept even if you've great makeup on.
ADVERTISEMENT - CONTINUE READING BELOW
While some regularly go to brow salons to keep theirs maintained, you can opt to go once, then just groom on your own based on what the pros have done. However, you do need to be careful because there's a chance that…
CONTINUE READING BELOW
Recommended Videos
2. You over-pluck or over-shave.
It's so easy to make this mistake, especially when you work in dim lighting and when you're trying too hard to get your eyebrows even. Here's a secret—they will never, ever be perfectly pantay, but you can get close to it. You'll need to look at your brows in relation to your whole face. As Harper's Bazaar notes: your brow should begin in line with the inner corner of your eye, should slightly rise 1/8 inch past your outer iris, and should gently slope down and thin out towards your eye's outer edge.
It doesn't matter if they're not totally symmetrical, as long as they help balance everything out. However, if you do want perfectly proportional brows, you can also try microblading with PhiBrows, as Branko Babic founded Europe's premiere microblading academy on the principle of PHI, or the "golden ratio." (Just be prepared to shell out anywhere between P23,000 - 29,000!)
ADVERTISEMENT - CONTINUE READING BELOW
3. You don't shape your brows right.
Sure, angular brows may look good on some people, but that doesn't mean they'll look good on you. Don't let trends get the best of you and consider your face shape. Allure shares these following kilay rules:
Round face – Angular brows are recommended.
Oval face – Any; you can try heavy, light, soft, or angular brows as long as you don't overdo it.
Heart-shaped face – No heavy-shaping. Simply follow your hair growth and work on that.
Long face – Experiment with extending your brow length at the ends.
Square face – Strong, filled-in arches work.
4. You add too much makeup…
… Or choose the wrong color. The key is to make them look natural and not drawn on. If you've got over-plucked or over-shaved brows, simply fill in the gaps with products closest to your hair color and carefully blend. When using pencils or markers, you'd want to apply feathery strokes following the growth of your strands to avoid looking like a Sesame Street character.
ADVERTISEMENT - CONTINUE READING BELOW
Here's a great tip on using an eyebrow palette from Benefit's National Eyebrow Artist Celina Fernandez: Start filling in your brows from the outside going in. You'd want most of the product to go to the outer edges of your brows and gradually lighten as you move inward for it to look shapely and natural.
5. You pluck too much above your brows.
The hair above your brows are pretty tricky, because touching them can make or break your arch. You'd want it to look neat without looking weird, so stick to taking out stray strands only. If you think your arches need proper reshaping, best see a brow professional.
Load More Stories