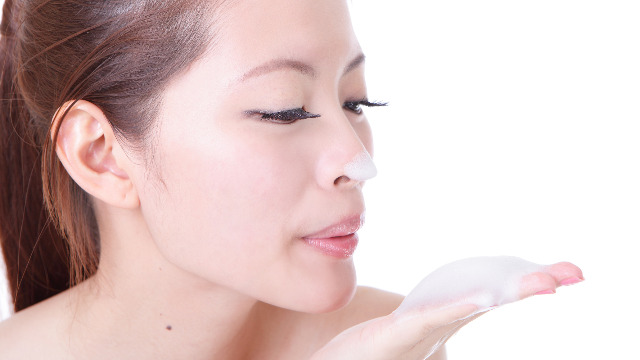 No matter what age you're in, the beauty secret you can always swear by is to have fundamentally good skin. Being consistent with your skincare routine will not only help you achieve skin that can adapt to your age and to our changing weather, it will also help you become more confident about yourself. Here are small habits that you can do today to achieve the skin you can definitely fall in love with!
1. Be product picky and check what goes into your beauty products.
Be conscious of the products you are putting on your skin. For example, stay away ingredients like lead, mercury, and even placenta. These components can disrupt your skin's natural balance and ruin it in the long run. Choose products with natural active ingredients like papaya, avocado oil, and almond milk protein instead which are naturally good for your skin.
2. Never, ever go to bed with makeup on.
No matter how tired your are, removing all your makeup (yes, all of it) is a must at any age. Cleanse your face with makeup wipes, micellar water, or makeup removal oils before deep cleaning with a facial wash. This will not only help you make sure you don't leave any impurities that could lead to acne, you'll also feel a few layers lighter afterwards. Trust us, it's the best feeling in the world. Before you finally hit the sheets, apply some serum and night cream to prevent wrinkles in your sleep!
3. Toss away your old makeup.
It doesn't matter if it's an expensive tube of mascara, when it starts to smell funky, you've got to throw it out. Because makeup doesn't last forever, you need to purge your kikay kit every once in a while so you don't run the risk of transferring bacteria that might do more damage to your skin. 
4. Switch up your skin and hair products.
Whether we like it or not, our skin and hair changes based on our age, our climate conditions, and even our own body chemistry. Your once super oily and straight hair in college may have started to get drier and wavier as soon as you got past your mid-20s. This is why it's good to change up your current beauty products to address your beauty needs. For your dry skin, switch up your normal soap to a moisturizing beauty bar like Silk Premium Moisturizing Soap with Shea Butter.
5. Take care of your skin by moisturizing with SPF.
In this very hot weather, it's important to keep your skin hydrated and protected against the sun. Skipping SPF could not only expose you to the sun's harsh rays, it will also age your skin faster. Choose body lotions that do two things in one like Silka Premium Moisturizing Lotion SPF 23 with Avocado Oil and Silk Whitening Lotion SPF 23 with Shea Butter.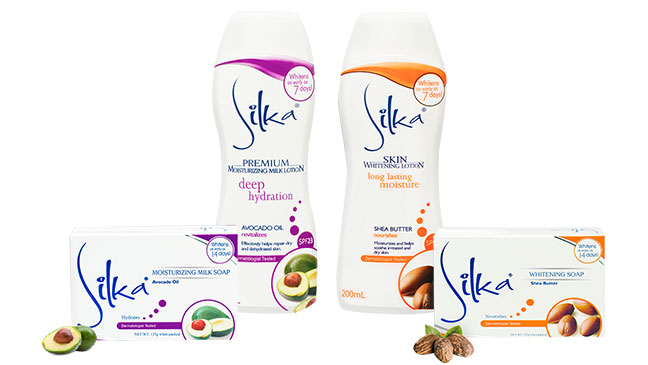 Achieve the skin you love with Silka's line of moisturizing products with active ingredients like shea butter, avocado oil, and almond milk protein!  Get more beauty tips and learn more about Silka by clicking here.
This article was created by Summit Storylabs in partnership with a Sponsor.