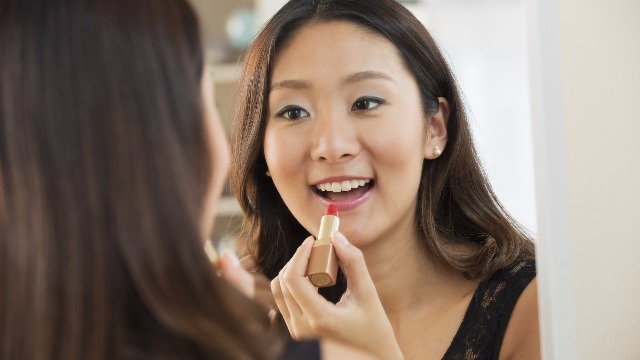 Deciding whether or not a beauty product is worth the purchase is one of the toughest calls a woman has to make. While expensive products that come in pretty packaging don't necessarily produce great results, there are some things you shouldn't scrimp on:

1. A haircut from your trusted stylist
Did you know that something as simple as vigorously drying your hair with a towel can damage your tresses? How often should you really be getting a haircut? Should you be taking care of your split ends? These are questions a skilled hairstylist can answer, which is why it's essential to make the effort and build that trust.

You could want a trendy 'do badly—remember when everyone wanted a lob?—but only a good hairstylist knows how to frame your face and make that haircut work for you. Set an appointment every four to eight weeks and notice the difference it makes!

2. Facials
Sure, there are tons of DIY recipes for you to try online, but booking a facial with a professional is a whole different level. More than just helping you get soft, supple skin, facials improve your skin's circulation and remove congestion. Plus, when you go for a homemade facial, the products aren't catered to your skin type—and who knows how your skin will react? Facialists are better equipped to give you advice on how to treat your skin and keep it from flaring up.

3. A signature scent
When you were younger, you probably gravitated towards sweeter fragrances, but now that you're all grown up, it's time for an upgrade! Choose a perfume that's sensible and sexy—one that'll serve you in the office and during happy hour.

4. The perfect red lipstick 
A bold red pout makes you look and feel powerful. The only problem: There are just too many beautiful lipsticks on the market to choose from! That's why you have to pay attention to the quality of the product. You'll know you've found a worthy investment if it has a good color payoff and if it feels comfortable on your lips. If it comes in a beautiful, sleek tube, that's just another plus!

5. A skincare routine
Having a gorgeous base is the key to a flawless makeup look, and taking care of your skin right now will save you so much time and money down the road.

If you want to have that enviable Korean complexion, you need to have a skincare routine that works for you. It is absolutely crucial that you use sunscreen and moisturizer daily, and you can invest in products that protect, brighten, and moisturize all at the same time. Don't forget to check the label for skin-friendly ingredients like Retinol C-Complex, which reduces the signs of aging.

If you don't know where to start, visit SkinMatters.com.ph, the first local website dedicated to the top Filipino skincare concerns. You can browse through their informative articles, or visit the Ask a Derma page for a free real-time consultation with a licensed dermatologist from the Philippine Dermatological Society. The derma can recommend a personalized skincare routine and give you solutions for your top concerns. Visit the Skin Matters website to learn more.
This article was created by Summit Storylabs in partnership with Skin Matters.