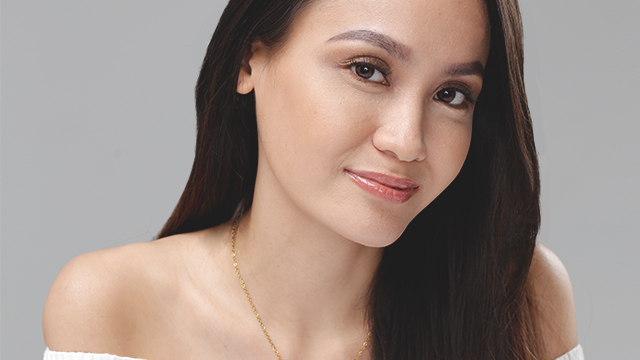 You don't need three hours to put on a classy and polished makeup look. In fact, the best looks need only five minutes or less to put on, as long as you know where to start. 
The most important part and the ideal jump-off point to any makeup look is a flawless, natural-looking foundation base. Once you've nailed your base, the rest of your makeup routine will go smoothly. Choose foundation that will provide a smooth, streak-free application, as well as full coverage. Revlon ColorStay Full Cover Foundation, owing to its blendable, long-wearing formula, is perfect for makeup looks that go from day to night. With its velvety matte finish, this foundation will leave you with a flawless complexion while still being lightweight and comfortable to wear.
Test out this high-coverage foundation with some makeup looks that'll have you looking like a million bucks in less than the time it takes you to finish your morning coffee.
1. Bronze eyes
Bronze is one of the most versatile shades when it comes to eye makeup, and it looks especially dazzling on brown eyes. Prime your eyelids using Revlon ColorStay Full Cover Foundation so the metallic shade appears more vibrant. Then, using a fluffy blending brush, press a rich bronze shadow on the center of your eyelid. Softly blend the shadow from the lash line to the crease in circular motions to build up the depth of color. Repeat until you create an even layer.
Make your eyes pop even more by lining your upper lid with black or brown liquid or gel liner. Finish off with flicks of mascara.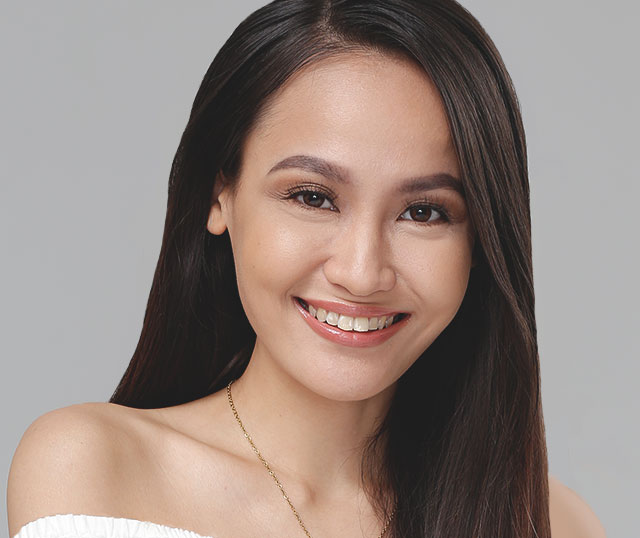 2. Burgundy lips
Burgundy lips instantly make a glamorous statement. It'll never go out of style or look dated. Though it's recommended for fancier festivities, this luscious makeup look can be toned down for daytime when worn with a healthy-looking complexion, light eye makeup, and barely-there blush.
A dark lip wears best with clean crisp edges. Line and fill in your lips with lip liner in the same color as your desired lipstick shade. Apply lipstick (a matte or satin finish works best) once your lips have been shaped. Blot your lips using tissue or wax paper before adding a second layer of lipstick directly on top of the first.
Balance out the deep burgundy with light and shimmery eyeshadow, liner close to the lash line, and lengthening mascara.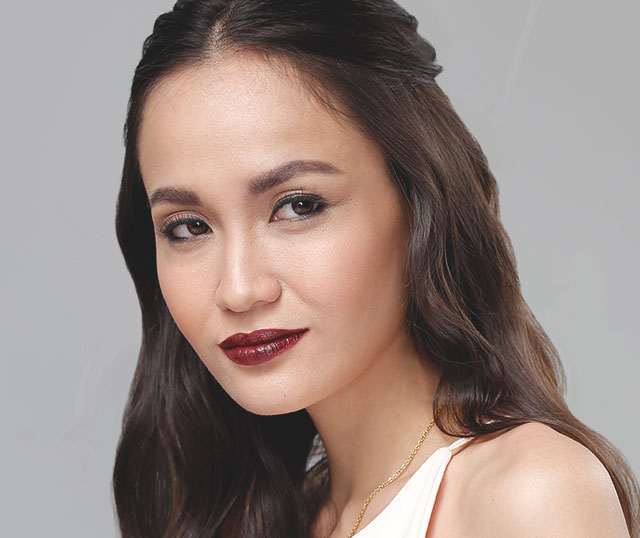 3. Flushed cheeks
Rosy cheeks are the epitome of freshness. A healthy dose of blush instantly brightens up the complexion and leaves you with a youthful, radiant glow. (It's necessary to have an even complexion to perfectly pull off this look.) Apply Revlon ColorStay Full Cover Foundation from the center of your face then work your way outward to the perimeter. Now that you've got your base set, blend peach or soft pink cream blush in circular motions on the apples of your cheeks toward your temples. Build up coverage by dusting on powder blush in the same shade, but be careful not to apply too much—there's a very thin line between looking flushed and looking clownish.
Play it safe by pairing your rosy cheeks with neutral eye makeup and a light shade on your lips.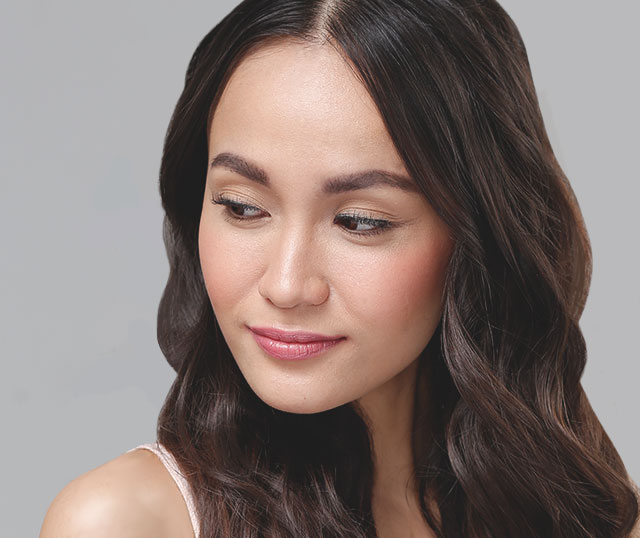 4. Full brows
If you're only focusing on one thing when it comes to your makeup, make it full brows. Well-defined arches are the supporting characters to a flawless face.
A full brow usually has the same width from end to end, with the exception of a slightly thinner arch and tail. Brush the hairs up to know which areas to fill in. Then, with short upward strokes, lightly fill in your brows with an eyebrow pencil or an angled brush and brow powder. (Opt for a shade that's lighter than your hair to avoid drawing harsh brows.) Try to not overly fill the insides of the brows or make the ends too defined. For good measure, run a spoolie through your brows to keep everything in place and natural-looking.
Complement your brows with a double coat of mascara on your curled lashes and a light swipe of lipstick on your lips.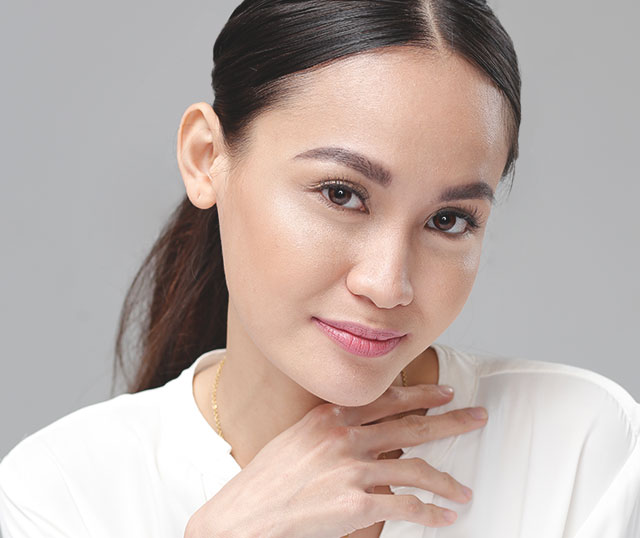 For more information on how to get a flawless base for the classiest makeup looks, visit Revlon's Facebook page.
This article was created by Summit Storylabs in partnership with REVLON.