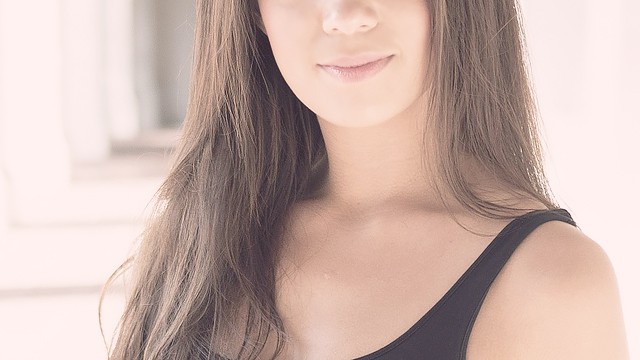 1. They always take off their makeup at the end of the day.
This one's a non-negotiable. Good skin starts with keeping it clean, and that means wiping out every bit of makeup on your skin before going to bed. Sleeping with makeup on puts you at risk for serious skin problems, and we're talking more than just acne.

2. They prioritize skincare over makeup for obvious reasons.
No amount of makeup can cover bad skin. Instead of finding makeup that can cover up your problem areas, focus on curing them instead. Spend your time and money on nursing your skin back to health.
ADVERTISEMENT - CONTINUE READING BELOW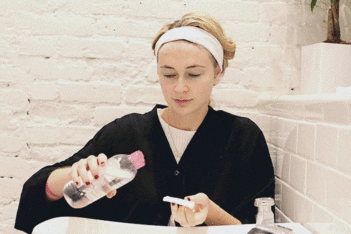 3. They never touch their faces.
Okay, this is a habit that's hard to stop. But remember that your fingers are filled with germs, oils, and dirt from the things you touch (think of that public restroom's door knob! Your mobile phone! The pole at the MRT!), and the amount of bacteria from these objects that transfer on to your fingers—do you really want them anywhere near your face?

4. They exfoliate regularly.
Whether they choose to do it regularly with face scrubs, or chemically with peels, this is a step that you should never skip. Aside from leaving your skin feeling soft and supple, this step is key to helping your skin absorb your products better. If you don't exfoliate and still pile on skincare, you end up "feeding" your dead skin cells, so you don't get the results that you want. Keep exfoliation to once or twice a week, depending on your skin type.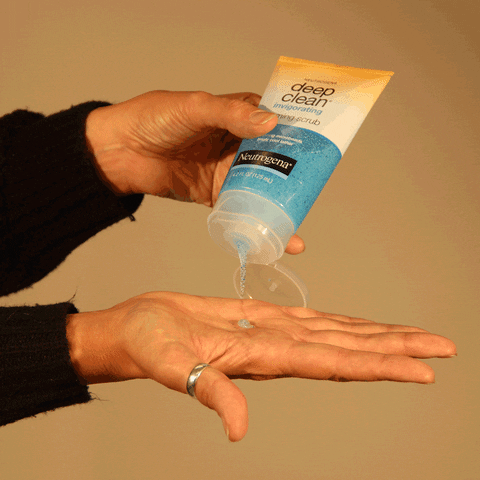 5. They see their derma regularly.
When you hit your 20s, make it a goal to find a derma who will help you understand and improve your skin. How long has that spot been there? Why do you have red bumps all of a sudden? Why does your toner sting? You need expert help.
ADVERTISEMENT - CONTINUE READING BELOW
6. They have a go-to acne treatment.
As an adult, know how to get rid of your zits, stat. It may be the same DIY home remedy you learned when you were in high school or a spot treatment your derma prescribed to you, as long as it gets the job done.

7. They do regular face masks.
Facials can make a huge dent on your bank account. For maintenance, opt for effective face masks to keep your skin in top shape. For example, deep clean your pores and prevent breakouts with masks with activated charcoal, or brighten and refresh your skin with Vitamin C-rich products. Or you know, multimasking is cool, too!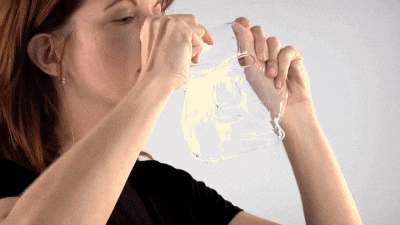 ADVERTISEMENT - CONTINUE READING BELOW


8. They wash their face after working out.
Exercise is good for the body, but it can wreak havoc on the skin if you don't take the proper skincare steps. You see, sweat-induced breakouts are very real, so to keep these at bay, wash your face after working out and use your own face towel. (Btw, scrub and clean your body after working out, too! Body, like butt acne, can form from excessive sweating, too!)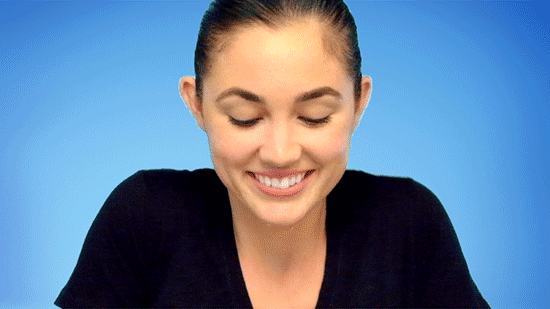 ADVERTISEMENT - CONTINUE READING BELOW

9. They never scrimp on sunscreen.
Perhaps the cardinal rule of skincare! The Skin Cancer Foundation reports that over the past 30 years, skin cancer has become the most common kind of cancer. Keep yourself protected and slather on the skincare, even if it's raining!

10. They use serums.
Think of serums as vials of magic. They are packed with vitamins and nutrients that can penetrate deep into your skin to deliver quick results. Find a serum that will address your needs, and stick to it. However, know that you can also mix and match them to give your skin more of the ~*good stuff*~.

11. They also use eye cream.
The skin around the area is very thin and delicate. Pay extra attention to it by tapping on eye cream twice a day.

12. They eat for their skin.
Have you heard of the terms "dairy face," "gluten face," "sugar face," and "wine face?" Your diet doesn't only affect your weight, but your skin as well. That said, stay away from sugar, dairy, and alcohol—they cause inflammation and breakouts.

13. They're disciplined.
You can have the most expensive skincare routine sitting on your bed side table, but if you don't have the discipline and commitment to follow a solid skincare routine, you will not get results. So use every bit of will power to complete your skincare steps twice a day, no matter how tired you are.
ADVERTISEMENT - CONTINUE READING BELOW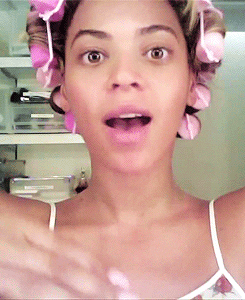 This story originally appeared on Cosmo.ph.

* Minor edits have been made by the Femalenetwork.com editors.
Load More Stories