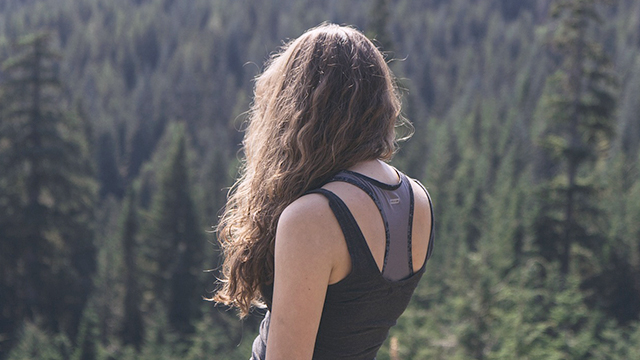 Naturally curly hair needs special upkeep. It may appear lustrous and shiny, worthy of a shampoo ad one moment, and a giant tower of frizz the next. If you perfectly understand these sentiments, read on to find out how to manage curly locks like a boss!

1. Switch to a sulfate-free shampoo
A main surfactant or cleansing agent used in shampoos is sulfate, but this ingredient can be too harsh for your curls. Lather up with a sulfate-free shampoo every other day.
ADVERTISEMENT - CONTINUE READING BELOW
2. Condition like there's no tomorrow.
It takes a longer time for the hair's natural oils to travel from the scalp to the ends, so make it a habit to condition after shampooing. If you fail to do this, you'll have frazzled looking locks. For a more behaved mane, you can also apply mask on your curls twice a week.

3. Apply styling products while your hair is still wet.
You can prevent the stiff, sticky feeling, and you get to distribute the product better.

4. Stay away from alcohol.
The culprits behind brittle curls are alcohol-based styling products like hair sprays and gels. If you need to have hold and lift, stick to water-based gels and aerated mousses. Try TRESemmé's Extra Control Mousse (P568 at department stores) to volumize and style your hair.


5. Prevent friction.
Cut down on friction to prevent frizz in lion mane proportions. After a shower, press a microfiber towel to squeeze out excess water. When your locks are already dry, refrain from touching them.

6. Use a diffuser.
When blow-drying, make sure to attach a diffuser to evenly distribute hot air. For a voluminous shiny salon blowout, flip your head and blast the diffuser on the roots, slowly working downwards until you reach the ends. Limit hair dryer use to twice a week, and don't forget to massage on heat protectant prior to heat-styling to prevent fried strands.

7. Keep the temperature low.
While there are moments when you want straight hair, keep the flat iron's temp below 400 degrees to keep your follicles from being damaged.

8. Ditch the brush.
Your fingers are the best tools to fix your twirls. To unsnarl tangles, use a wide tooth comb like Goody's Rake Comb (at department stores), combing from the bottom to top.


9. Go for a dry-cut.
If you're getting a haircut, have it snipped while it is dry. Your stylist can correctly shape your hair to create fantastic results.

10. Work with products for curly hair.
Use products that are specifically concocted to make your ringlets fabulous. We recommend OGX Kukui Oil Curl Cream (P499 at department stores) to add moisture, shine, and definition to your curls.

ADVERTISEMENT - CONTINUE READING BELOW
CONTINUE READING BELOW
Recommended Videos
Load More Stories