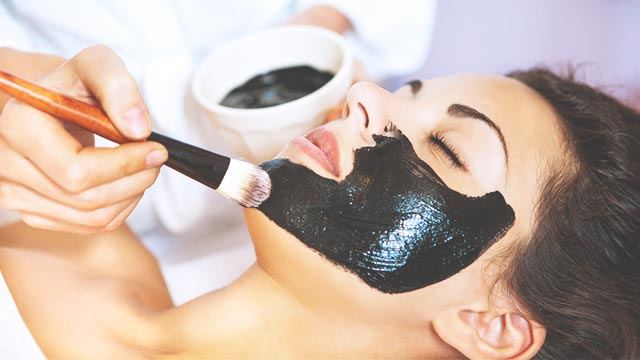 Charcoal is definitely having its spotlight moment in the skincare world, and it's easy to see why. It's a detoxifying ingredient that effectively sucks out impurities from your pores, giving you a cleaner and brighter complexion. In other words, flawless skin! We round up 10 charcoal-infused beauty products that will change your life forever. Remember: Once you go black, you'll never go back!
ADVERTISEMENT - CONTINUE READING BELOW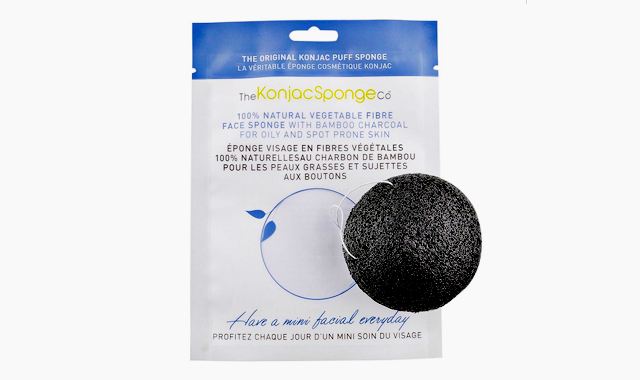 CONTINUE READING BELOW
Recommended Videos
Konjac Sponge Puff with Bamboo Charcoal (P694) from Sephora.ph
Hate having oily skin? This all-natural konjac sponge removes excess oil from the skin while keeping it clean and refreshed, thanks to bamboo charcoal. To use, just soak it in water until it becomes soft and gently scrub your face. It fights acne-causing bacteria so you can kiss those pesky zits goodbye!
ADVERTISEMENT - CONTINUE READING BELOW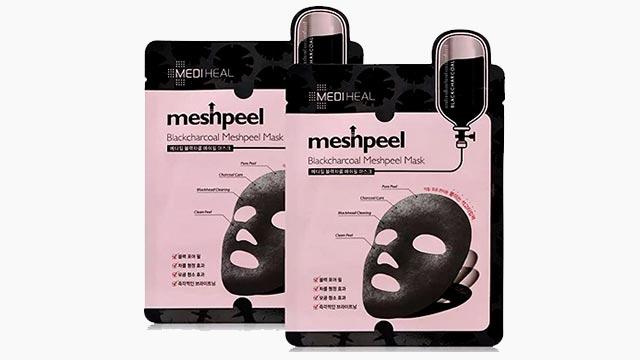 Mediheal Black Charcoal Meshpeel Mask (P269) from Watsons
This sheet mask promises to give brighter skin in an instant with the help of their specialized mesh sheet packed with black charcoal extract. First, cleanse your face and make sure your skin is moisturized with a facial mist or toner. Put on the mask and wear it for 50 minutes to an hour. Next, remove the mask slowly from bottom to top. Then, gently massage the skin. Finally, rinse your face using warm water. Your skin will feel tighter and look brighter!
ADVERTISEMENT - CONTINUE READING BELOW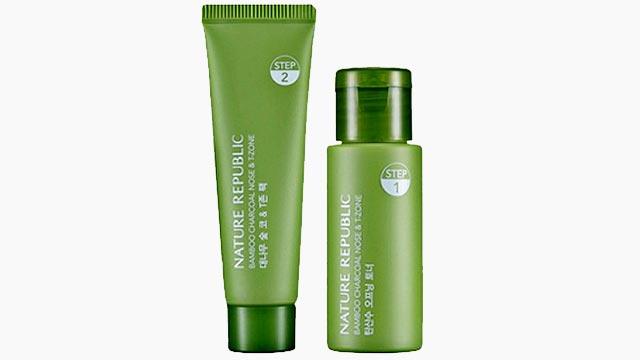 Bamboo Charcoal 2 Step Nose - T Zone Special Pore Care Kit (P462) from Nature Republic
The T-zone is a common problem area but this pore-care kit is here to save the day. Not only will it help control oiliness but it also gets rid of blackheads and whiteheads! After rinsing your face with lukewarm water, put some carbonated toner water on the nose strip until it's completely wet and apply it on your nose, leaving it on for 10 to 15 minutes. Next, remove the nose strip and apply the charcoal mask and wait till it hardens before you gently peel it off. The best part? Your nose will feel clean and as soft as a baby's butt!
ADVERTISEMENT - CONTINUE READING BELOW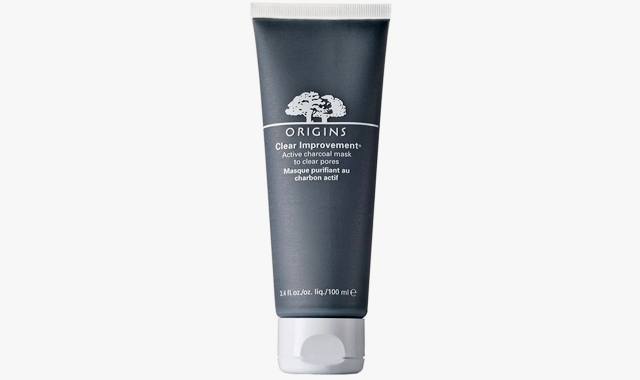 Clear Improvement Active Charcoal Mask (P1,500) from Origins
This purifying charcoal mask promises to deep clean your skin, visibly reduce the appearance of pores, and help even out skin texture while brightening up your complexion. Packed with bamboo charcoal, white China clay, and lecithin, this mask draws out pore cloggers, absorbs toxins, and dissolves impurities. Wash your skin before use and place a warm towel to open up your pores. Apply a generous layer of mask and leave it on for 10 minutes and rinse. Don't forget to put on your favorite moisturizer afterwards!
ADVERTISEMENT - CONTINUE READING BELOW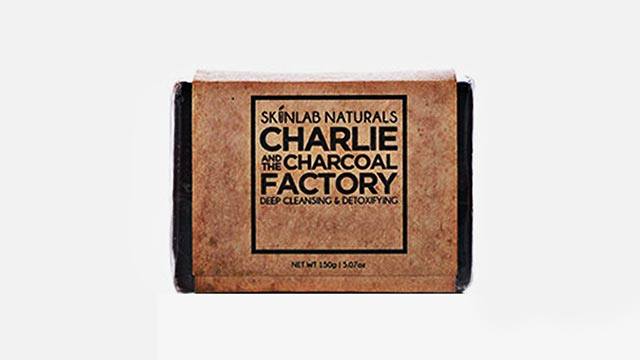 Charlie and the Charcoal Factory (P195) from Skinlab Naturals
Perfect for those with oily skin, this detoxifying soap bar is formulated with activated charcoal which effectively helps draw out oil, dirt, and toxins from pesky pores. It's also infused with Jojoba Oil which helps balance the skin's sebum production so you won't have to worry about your face looking like a greasy frying pan. You can even use it all over your body!
ADVERTISEMENT - CONTINUE READING BELOW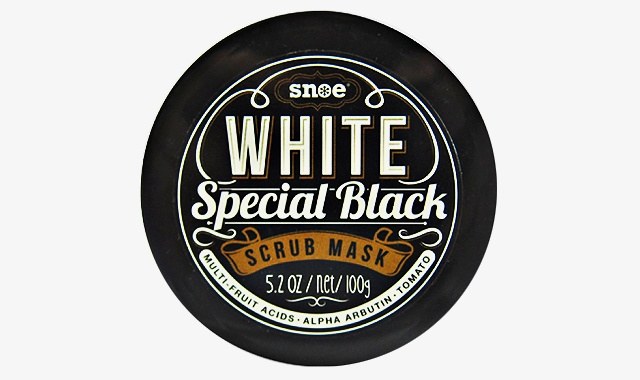 Special Black Scrub Mask (P399) from Snoe
Make your way to radiant skin with the help of this scrub mask! Formulated with active charcoal and multiple fruit extracts, it buffs skin impurities away, revealing a clearer complexion and a refined skin tone. It promises to correct dark spots and hyperpigmentation while promoting cell renewal. Apply the mask on clean and dry skin, leave it on for 10 to 15 minutes, and rinse it off with warm water. This product is best used only up to twice a week.
ADVERTISEMENT - CONTINUE READING BELOW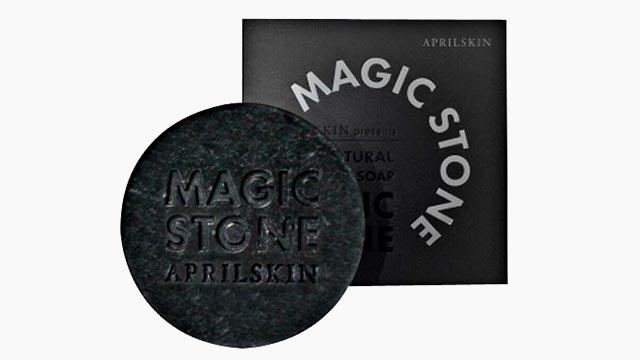 Magic Stone - Black (P610) from April Skin
Believe it or not, this magic stone can be used in two ways: as a bar soap in the morning and a facial mask in the evening. Lather it up and spread the foam evenly on your face while gently massaging it for 30 seconds. Packed with Gangwon-Do hardwood charcoal, it purifies sensitive and tough skin by drawing out impurities. It also has rice kernel oil and pearl powder which brightens and nourishes the skin, as well as shea butter and olive oil which balance oiliness and hydration so you can have silky smooth skin all day long.
ADVERTISEMENT - CONTINUE READING BELOW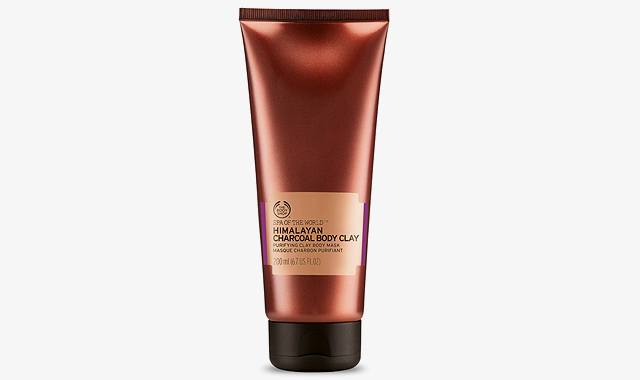 Charcoal Body Clay (P1,395) from The Body Shop
This purifying clay mask doesn't only get rid of skin's impurities it helps you relax and de-stress, too! It makes use of bamboo charcoal from the Himalayas, which acts as a magnet that draws out dirt, oil, and other impurities. Apply the body clay on dull and tired skin and allow it to dry for 10 minutes. Then, rinse with warm water. It's the perfect companion for spa days at home!
ADVERTISEMENT - CONTINUE READING BELOW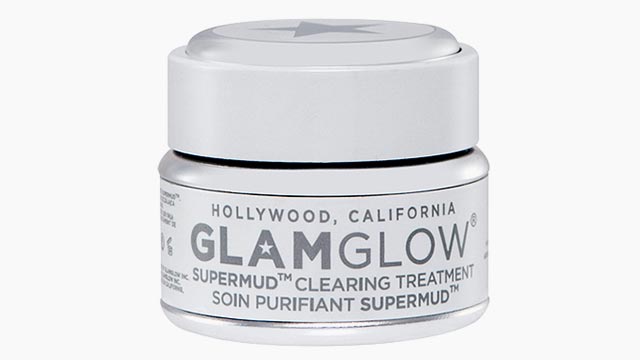 Supermud Clearing Treatment (P3,300) from Glamglow
This is a skincare classic for a reason. The Supermud is known to treat all the nasties: breakouts, discoloration, black and whiteheads, razor bumps, and ingrown hair. It's packed with Activated-X Charcoal which is responsible for this mud pack's skin-clearing superpowers. It even has a six-acid blend that brightens and softens skin, making it look and feel healthy.
ADVERTISEMENT - CONTINUE READING BELOW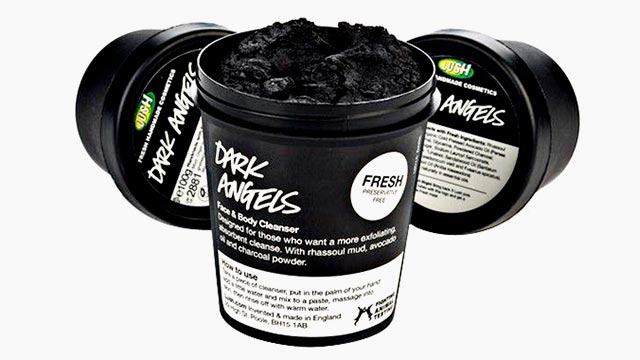 Dark Angels Face Cleanser (P495) from LUSH
Perfect for acne-prone skin, this face and body cleanser made from black sugar and charcoal helps exfoliate skin while absorbing excess oil so you can have fresh and beautifully matte skin. This cleanser is also formulated to soothe redness and calm irritated skin. It's also infused with vitamin-rich cold pressed organic avocado oil which keeps skin soft and lightly moisturized. To use, just take a small amount from the tub, mix it with water until it turns into a paste, and gently massage onto skin.
ADVERTISEMENT - CONTINUE READING BELOW
This story originally appeared on Spot.ph.
* Minor edits have been made by the Femalenetwork.com editors.
Load More Stories