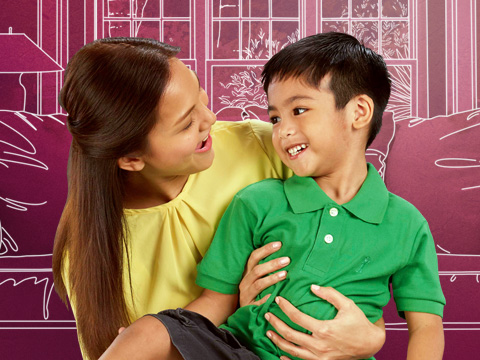 Your little one's formative years are very important for all aspects of his growth and childhood, so it's a must to let him experience only the best he can. Document his personal milestones by taking an Instagram-worthy shot or two of these activities. These can help foster moments of wonder and learning, making his childhood truly amazing.
1. Take a photo at an interactive science museum
Inspire your child to discover much more than what can be learned inside the classroom by going to an interactive science museum. Allow your child to look, touch, and experience new things – let the imagination roam!
2. Click away during a fun day at the park
An amazing childhood always calls for a lot of afternoon playtime. Let your little one run with friends, jump on puddles, and interact with small critters. Remember that the key to discovery is getting a bit dirty, too.
3. Photograph a moment with his furry buddy
Your child can learn important life lessons from animals. Caring for pets can teach a child about compassion, trust, and loyalty, which he can later channel to other individuals. 
4. Go camera-happy while cloud-watching
Cirrus? Cumulus? Lay back on the grass with your child and teach him the difference. Enjoy the warmth of the sun with no worries as he picks out his favorite animal-shaped clouds.
5.  Take a wet and wacky snapshot.
Head out to the backyard and have a little bit of water fun. Hose the day away and allow a muddy splash or two. Water and mud are great essentials of outdoor play, so let your child enjoy the experience!
6. Get your kiddie superhero a close-up
Dress him up with a cape and a pair of work gloves and turn him into a superhero for the day! Whether it's picking up trash or saving kitty from a treetop, you know that he is safe as long as he wears the right gear and you're beside him all the way. 
Have fun with your child; let him throw caution to the wind and have a #lakingamazing childhood with the help of NIDO® 3+, the only milk with Lactobacillus PROTECTUS®, millions of good bacteria that help keep your kid's tummy healthy and contribute to her bodily defenses. Thanks to the best protection from her growing-up milk, she experiences an amazing childhood. 
Watch "The Amazing Tale" video here:
So get behind the lens and let your kid have the time of her life. Your child is only young once and she should experience it in the best way possible.
Learn more about NIDO® and how to give your kid a #LakingAmazing childhood by visiting  www.LakingAmazing.ph. Because your little one is Laking NIDO, Protektado.
This article was created by Summit Storylabs in partnership with a Sponsor.