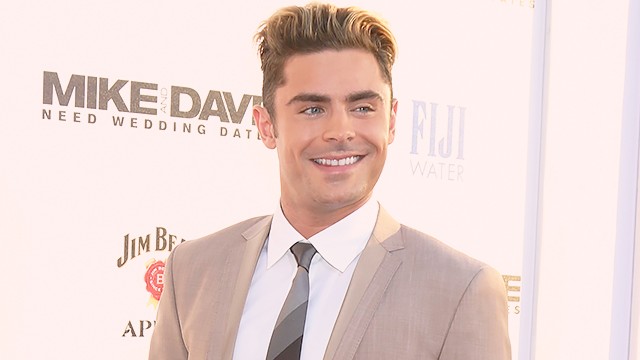 Zac Efron is keen to go on a blind date in a bid to boost his romance luck.

The High School Musical star, who is single again after splitting from girlfriend Sam Miro earlier this year, admits he's awful at dating and would prefer it if friends set him up with someone they thought he'd click with.

"Honestly, I'm a nerd dude," he tells Australian website The Fix. "I love comic books, video games.

"I just love chilling. One thing I'm not great at is dating, like going on dates."

But when he does, the romantic encounter tends to turn into a long-term relationship.
ADVERTISEMENT - CONTINUE READING BELOW
"I've been on a few (dates), and they've all been successful," he smiles. "That's the problem. I just don't f**k them up often."

"I think I would love to just go and just, like, try something totally different, go in totally blind," he adds. "Know nothing about the person, like blind dating. Maybe I should do a roundtable of (speed) dates."

As well as Miro, the other important girl in Zac's life is his High School Musical co-star Vanessa Hudgens, who he dated from 2005 to 2010. He has also been linked to Fast & Furious star Michelle Rodriguez.
CONTINUE READING BELOW
Recommended Videos
Load More Stories