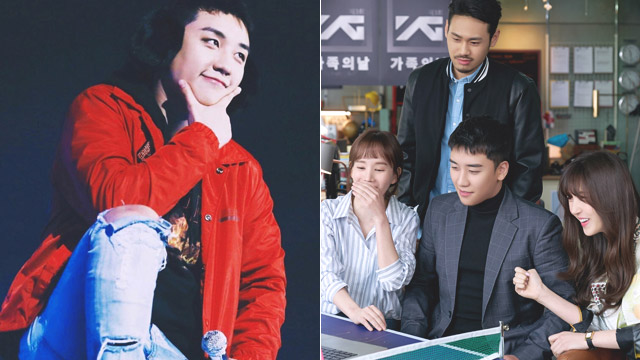 Netflix has recently announced its newest project with Korean talent giant YG Entertainment—and they're coming up with a sitcom starring the biggest and brightest hallyu stars!
With the working title YG Future Strategy Office, this Netflix original series will have BIGBANG's Seungri as the head of the agency's newly-formed department called Future Strategy Office (FSO), where rebels, misfits, and other naughty employees are sent to work to get their standing in the company back.
ADVERTISEMENT - CONTINUE READING BELOW
TV personalities including Yoo Byung-jae of SNL Korea and Lee Jae-jin of Sechskies will be part of the show, and many of YG's K-pop groups such as BLACKPINK, iKON, and WINNER will also have guest appearances. The show is targeting eight episodes for the season.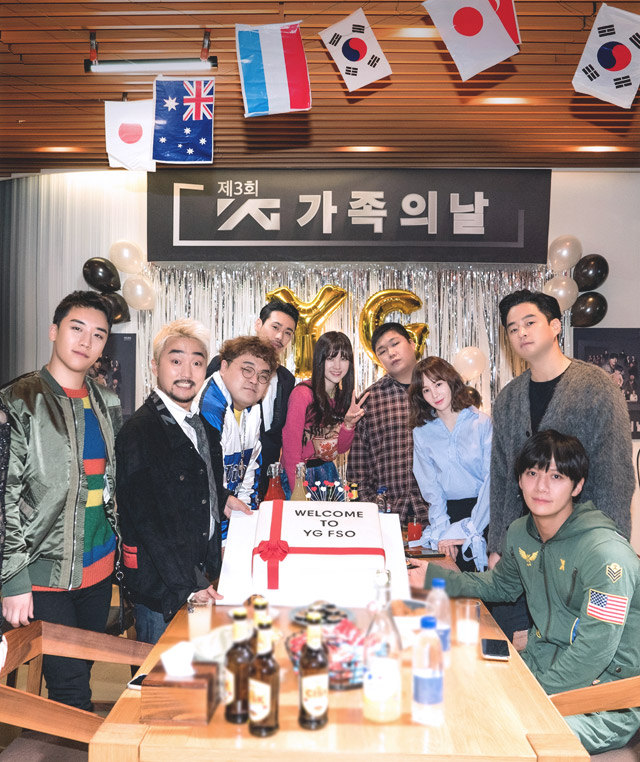 ADVERTISEMENT - CONTINUE READING BELOW
Recommended Videos
"We are ambitiously introducing the new show YG FSO and are looking forward to it being introduced in 190 countries around the world," said show director Park Joon-soo. "We plan on introducing more quality entertainment content that many people can enjoy."
There's no word yet on when the show will be launched, but while you're waiting, here are a few new and old K-dramas that you can see on demand on Netflix:
A Korean Odyssey 
Starring: Lee Seung-gi, Cha Seung-won, Oh Yeon-seo, Lee Hong-gi, Jang Gwang
ADVERTISEMENT - CONTINUE READING BELOW
The story starts with a little girl named Jin Seon-mi who can see the supernatural. Sounds like Goblin? Not really, since a deal she makes with a spiritual being follows through when she's all grown up: Jin Seon-mi (Oh Yeon-seo) meets the Monkey King Son O-gong (Lee Seung-gi), a troublesome mythical creature who finds himself charged to protect her, and later ending up falling for her, all the while being trolled by the suave Bull King (Cha Seung Won). This romantic fantasy isn't as heavy to the heart as Goblin, but is definitely great for late nights when you're missing your personal dokkaebi.
Strong Girl Bong Soon
Starring: Park Bo-young, Park Hyung-sik, Ji Soo
Your favorite all-powerful girl is now on Netflix! Bong Soon (Park Bo-young) is born with supernatural strength, which she uses to fight injustices she sees in her city. Her adventures inevitably get her stuck choosing between her boss and the cop she has been crushing on for ages—is her super-strength any use in getting her out of this emotional entanglement?
ADVERTISEMENT - CONTINUE READING BELOW
Black
Starring: Song Seung-heon, Go Ara, Lee El, Kim Dong-jun
A Grim Reaper (Song Seung-heon) takes on the body of a human detective to find out the truth about a series of killings. He then meets Kang Ha-ram (Go Ara), a woman who can foresee death. The two struggle to save potential murder victims from the clutches of a serial killer and unexpectedly form a unique bond that threatens to break the laws of heaven.
Reply 1997
Starring: Jung Eun-ji, Seo In-guk, Eun Ji-won, Shin So-yul, Hoya, Lee Si-eon
It's all about throwbacks in this K-drama that's sure to give you heaps of nostalgia! Back in the '90s, Shi Won (Jung Eun-ji) was the ultimate fangirl of the boy band H.O.T. Now that she's 33, she and her friends are looking forward to a much-awaited reunion—and an interesting wedding announcement.
Let's Eat
Starring: Lee Soo-kyung, Shim Hyung-tak, Yoon Doo-joon, Yoon So-hee
ADVERTISEMENT - CONTINUE READING BELOW
Divorced paralegal Lee Soo-kyung (Lee Soo-kyung), lawyer Kim Hak-moon (Shim Hyung-tak), gourmand Goo Dae-young (Yoon Doo-joon), and design student Yoon Jin-yi (Yoon So-hee) are four people who enjoy living alone. The only problem is that eating out in South Korea isn't really easy when you're going solo, so Jin-yi invites the rest of the pack to regularly have meals together, and in the process, get neck-deep in each other's lives.
Load More Stories