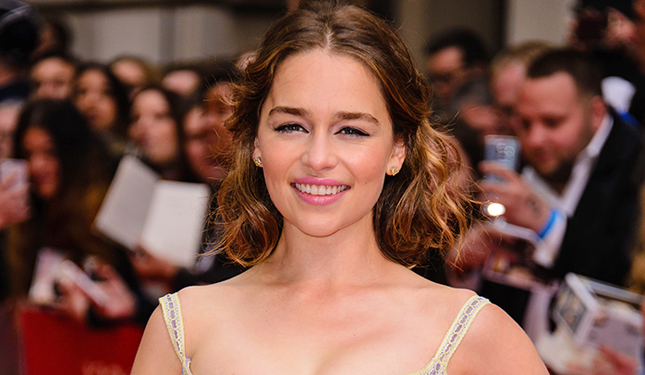 Credits: WENN.com
Actress Emilia Clarke is not interested in dating any of her "dreamy" co-stars because she prefers personality over a perfect physique.

The Game of Thrones actress has enjoyed fictional romances with Jason Momoa and Michiel Huisman on TV, and woos The Hunger Games star Sam Claflin in her new film Me Before You, but though Emilia can appreciate her co-stars' looks, in real life, she prefers a funny, smart man.
"Genuinely, my ideal man is someone who, I know every woman says this but I mean this from the bottom of my heart, someone whose brain is as big as their funny bone," she tells People magazine. "Someone who is super smart, can make me laugh, has, like, a dad bod. I don't need no six-pack. Like, I ain't kicking it out of bed for sure, but every character I've been with has been too perfect."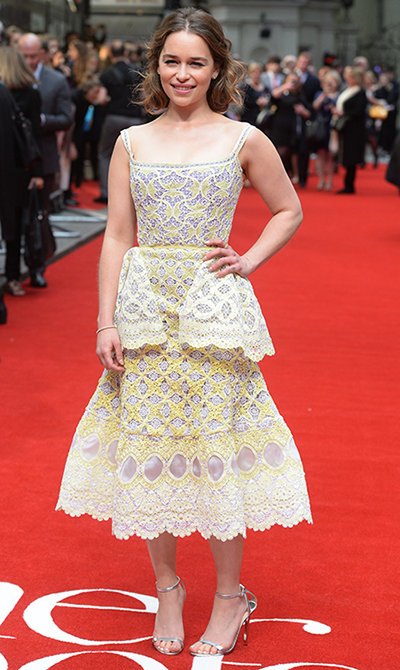 ADVERTISEMENT - CONTINUE READING BELOW
Credits: WENN.com
The 29-year-old has been linked to Seth MacFarlane and Jai Courteney in the past, but she insists she is single now.

"Ain't nobody proposing," she jokes.

However, Emilia admits there is one dream suitor who would get her attention.

"If Leonardo DiCaprio decides to stop dating supermodels," she adds.
CONTINUE READING BELOW
Recommended Videos
Load More Stories