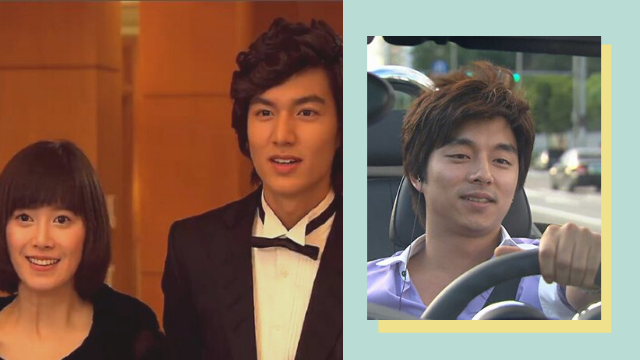 Far be it from us to knock off the new K-dramas—Crash Landing On You will firmly remain on our list of favorites—but the classic ones exude a charm you just can't replicate. 
Below, check out our list of K-dramas that deserve a rewatch. P.S. They're all available for streaming on Viu!
ADVERTISEMENT - CONTINUE READING BELOW
Coffee Prince (2007)
This romantic comedy features Gong Yoo in his breakout role. It takes on the overused trope of a girl pretending to be a guy, but the natural chemistry between Gong Yoo and his leading lady, Yoon Eun Hye, makes this show a must-watch. 
Gong Yoo plays Choi Han Kyul, an arrogant chaebol and coffee shop manager, while Yoon Eun Hye stars as Go Eun Chan, a tomboyish girl struggling to make ends meet. In a bid to make his grandmother stop pressuring him to settle down, Han Kyul hires Eun Chan to pretend to be his gay lover. Han Kyul's ensuing inner struggle as he falls in love with Eun Chan and begins to question his sexuality is by turns heart-wrenching and butterfly-inducing. 
Stream Coffee Prince here. 
Princess Hours (2006)
The real-life Korean monarchy died out when the country was annexed by Japan in 1910, but this drama reimagines a royal family in modern-day Korea. 
ADVERTISEMENT - CONTINUE READING BELOW
Recommended Videos
Ju Ji Hoon is Lee Shin, the Crown Prince, and Yoon Eun Hye is Shin Chae Kyeong, a commoner who goes to the same high school. Her grandfather had previously secured a promise from the King to have the royal heir marry his granddaughter. Complicating the marriage are Min Hyo Rin, Shin's ex-girlfriend, and Lee Yul, the former Crown Prince who falls for Chae Kyung. 
The romance is a slow burn with plenty of melodramatic scenes, but the adorable lead couple's will-they-or-won't-they relationship will keep you hooked.
Stream Princess Hours here. 
Boys Over Flowers (2009)
Boys Over Flowers launched the career of Hallyu heartthrob Lee Min Ho. More than that, it featured one of the most definitive love triangles in K-drama history.
Lee Min Ho stars as Gu Jun Pyo, the spoiled heir of Korean conglomerate Shinhwa Group. When his schoolmate Geum Jan Di, played by Ku Hye Sun, puts him in his place, his infuriation is quickly replaced by a romantic interest. The feeling is initially one-sided, with Jan Di harboring a crush on Jun Pyo's quiet and moody friend Yoon Ji Hoo. Just as she finally begins to reciprocate his feelings, Jun Pyo's mother employs a number of backhanded tricks to destroy the relationship. 
ADVERTISEMENT - CONTINUE READING BELOW
The drama is not without its faults, but we're sure you'll love trying to pick between the eye candy male leads!
Stream Boys Over Flowers here.
My Girlfriend Is A Gumiho (2010)
If you like rom-coms with a dash of fantasy, this one's for you. My Girlfriend Is A Gumiho borrows elements from Korean mythology. A gumiho, according to folklore, is a nine-tailed fox that can transform into a woman who eats men's livers.
The gorgeous Shin Min Ah plays the titular gumiho in this quirky K-drama. Contrary to what the old folk tales say, Mi Ho is sweet and feisty, and simply longs to fully become human. College student Cha Dae Woong, played by Lee Seung Gi, is her key to fulfilling this dream. A human and a mythical creature fall in love, but of course, it's not a K-drama without some villains getting in the way! 
ADVERTISEMENT - CONTINUE READING BELOW
Stream My Girlfriend Is A Gumiho here. 
Secret Garden (2011)
Before he became the dignified Captain Ri in Crash Landing On You, Hyun Bin played a girl stuck in a man's body in Secret Garden. 
Kim Joo Won is the douchey CEO of a high-end retail district who mistakes an actress for her stunt double, Gil Ra Im, played by actress Ha Ji Won. He falls in love with her, although they frequently bicker because of his attitude. 
While on location to shoot a music video for Joo Won's cousin Oska, they come across a secluded restaurant. The mysterious owner gives Ra Im two bottles of wine. After another fight, Joo Won and Ra Im end up downing the liquor—only to wake up to a Freaky Friday situation the following day.
Stream Secret Garden here.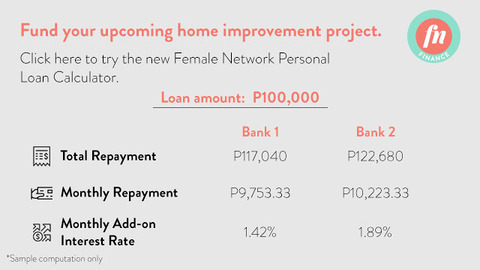 ADVERTISEMENT - CONTINUE READING BELOW
Load More Stories