Vhong Navarro recently made headlines when photos of his battered face surfaced, prompting people to wonder what exactly happened to the comedian-dancer.

The It's Showtime host has kept mum on the issue, but he finally broke his silence in an exclusive interview with Buzz Ng Bayan on January 26, Sunday. Not only did he give a detailed account of the incident, but he also revealed the masterminds behind the attack.

Vhong's account
According to a report from PEP.ph, Vhong was mauled in a condo unit on January 22, Wednesday. He says he was invited by a certain Deniece Millet Cornejo, a 22-year-old model whom he has met two years ago. Vhong insists that Deniece isn't his girlfriend and that they only had a "friendly meeting" that night.
"Bale first time naming magkikita after naming mag-meet two years ago. Siya po ang nag-text sa akin kung kailan po kami magkikita... Pagdating ko dun, sinalubong niya ako sa lobby. Sinamahan niya ako hanggang sa papasok po [sa condo unit]. Naupo kami. Hanggang sa nag-inuman kami. Kasi ako, hindi ako gagawa ng move kung wala siya... kung hindi siya nagpakita ng motibo na may gustong mangyari. May nangyari po, pero walang nangyaring sexual intercourse (It was our first meeting after two years. She was the one who texted me to meet her... When I arrived, she fetched me at the lobby. She accompanied me to her condo unit. We sat down and had a couple of drinks... I wouldn't make a move if she didn't show any motives... Something happened, but we didn't have sexual intercourse)," Vhong was quoted as saying.
"Maayos po ang paghihiwalay namin. Sabi ko, kung ayaw niya, sana sumigaw na lang siya ng 'rape.' Sana may mga galos ako o meron siyang galos o sakal, pero wala po. So, maliwanag po na gusto niya ang nangyari (We went our separate ways. I told her that if she didn't want to do anything, she could've screamed 'rape.' I don't have scratches or bruises, so it's clear that she also wanted to do it.)."
"Pauwi po ako, nag-text siya na, 'Bad boy ka.' So, ang sa akin, ano ang ibig sabihin ng 'bad boy ka'? Dahil ba hindi ko itinuloy na may nangyari? Bad boy ka dahil... hindi ko po alam. Kaya ang sagot ko po, 'I'm sorry, bawi ako.' So, ibig sabihin, hindi ko tinatapos ang pagkikita namin dun. Puwede pa akong bumalik at magpakita sa kanya (When I went home, she texted me, 'You're a bad boy.' So, what does it mean? I'm a "bad boy" because we didn't go all the way? I don't know. So, I replied, "I'm sorry, I'll make it up to you."So that means our meeting didn't end there, and I could still go back [to her place] and see her.)."

"So, tinatawagan ko siya, hindi niya sinasagot after ng text ko. Hanggang sa makauwi na ako ng bahay, siya na ang tumatawag, hindi ko na nasagot. Nag-text siya kinabukasan. Ang sabi niya, 'Puwede ba nating pag-usapan yung nangyari?' Sabi ko, 'Oo naman.' Sabi niya, 'Puwede ka ba tonight (So, I tried calling her, but she didn't reply to my text message. She then called me when I arrived home, but I wasn't able to answer my phone. She texted the following day, saying 'Can we talk about what happened last night?' And I said, 'Of course.' She then asked, 'Will you be available tonight?')?'"

(Screencap courtesy of ABS CBN News via YouTube)
ADVERTISEMENT - CONTINUE READING BELOW
The people behind the assault
"Noong Wednesday [January 22], inano ko rin siya... kasi malinis ang konsensiya ko. Ako pa ang may sabi sa kanya na, 'Tuloy ba?' Sabi niya, 'Oo, tuloy'... Pinuntahan ko na siya. Mga ganoon din, mga 10:45 [ng gabi]. Ang usapan namin palagi, mga 10:30. Eto na, noong nag-takeout ako ng food papunta sa kanya, tumawag ako sa kanya. Sabi ko, 'O, nandito na ako sa lobby' (On Wednesday, I responded... because I have a clear conscience. I even asked her if we should meet again, and she said yes. So I went back to her place, around 10:45 p.m, since we usually meet up at around 10:30 p.m. I even brought food to her place. I called her up, saying that I was already at the lobby.)".
"Sabi niya, 'Okay na, diretso ka na. Kita na lang tayo sa elevator. Diyan tayo sa baba.' So, akala ko, mahigpit—'yun kasi ang sabi niya. So, pagdating ko dun, 'yung guard, parang deadma. 'Yung dalawang yaya pa na nakakita sa akin, kumaway pa. Pagdating ko dun, 'yung elevator, parang ang tagal bumaba. Parang mas mabilis paakyat. So, sumakay na ako paakyat. Tapos, 'yun, nagkita kami sa taas. Nagulat siya. Eto na, noong papasok kami [ng condo unit], parang ang weird ng sinabi niyang line, doon na ako kinabahan. Pagbukas ng pinto, sabi niya, 'Ikaw naman, binigla mo ako. Hindi pa ako nakakapaglinis' (She then said, 'It's okay, go ahead. I'll meet you at the elevator downstairs. I thought the building had strict rules, but the guard didn't even pay attention to me. I even saw two nannies who waved at me. The elevator going downstairs was quite slow, so I took the one going up, where we then met up. She looked taken aback, saying 'You caught me by surprise. I haven't cleaned the house yet.')."
"Pagbigay ko ng food, papunta ko sa sofa, bigla siyang lumabas. Pagharap ko, palabas na siya, may lumabas ng dalawang lalaki na nakatutok sa akin ang baril. Tapos, lumabas na si Cedric... Cedric Lee [who was identified by PEP.ph as a business man and singer-actress Vina Morales's former partner] (After giving her the food, I made my way toward the sofa, and then she suddenly left. Then, two men came out of nowhere and pointed a gun toward my direction. Then, Cedric appeared... Cedric Lee.)."

(Photo courtesy of PEP.ph)




"Ang ginawa niya [Cedric] po sa akin, tinali yung kamay ko, tinali yung paa ko. Tapos 'yung ulo ko po, inilagay nila sa sahig, pinagsasapak po nila. Pinagsasapak ako ni Cedric habang may nakatutok sa aking baril. Dalawa pa lang muna... pinagsasapak ako... So, noong blininfold [blindfolded] niya ako, narinig ko, may bumukas na pinto, may mga nagpasukan. May mga sumapak na po sa akin ulit. May gumulpi sa akin ulit (He [Cedric] then tied my hands and feet. They shoved my head to the floor and started hitting me, while Cedric pointed a gun to my head. He blindfolded me, and then I heard the door open. More people came in, who also proceeded to beat me up.)."
ADVERTISEMENT - CONTINUE READING BELOW
"Tinanggal ang blindfold, binaba po ang pants ko. Bini-video po nila ako... Pinapasabi nila sa akin na, 'Ako si Vhong Navarro; ni-rape ko ang kaibigan ko.' Noong mali ang sinabi ko, sinapak po ulit ako ni Cedric. 'Ayusin mo! Ulitin mo!' Tapos po, binaboy po nila kung ano ang hitsura 'nung... tapos po. Sabi po, ulitin ko raw po ang sinabi ko na, 'Ako si Vhong Navarro, nang-rape ako ng kaibigan (They eventually removed the blindfold and pulled my pants down. They took a video of me, and they forced me to say, 'I'm Vhong Navarro; I raped my friend. When I made a mistake, Cedric once again punched me saying ' Do it properly! Say it again!' They assaulted me and forced me to say, 'I'm Vhong Navarro, and I raped my friend.).' "

"Ang ginawa, sinipa po ulit ako, sinapak po ulit ako. Tapos, sabi ng isang lalaki, naka-body fit, 'Bigyan mo ng P200,000 [pesos] si Deniece, ha, damage mo sa kanya.' Natatakot po ako. Baka susunod, iba na ang susunod nilang gawin, baka barilin na nila ako. Tapos, sabi naman ni Cedric, 'Hindi, gawin mo nang P500,000 [pesos] 'yan. Tapos po, lumapit sa akin ang isang Mike. May lumitaw na Mike. Sabi 'nung Mike, 'O, dadalhin kita sa presinto, ha, papa-blotter kita. Proteksiyon namin 'to sa 'yo kasi baka magsumbong ka (They kicked and punched me again. Then, a guy wearing a tight outfit said, 'Give Deniece P200,000 for damages.' I was so scared that they would shoot me. Then Cedric said, 'No, give her P500,000.' Then a certain Mike approached me and said, 'I'll bring you to a police precinct to report what you did. This is for our protection just in case you'll speak against us.)."

(Photo courtesy of PEP.ph)




The blotter report

Inquirer.net reports that a blotter report was indeed filed on January 22, at 11:49 p.m. According to the said report, Ferdinand Navarro (Vhong's real name) attempted to rape an unnamed victim on January 22, Wednesday. Vhong allegedly arrived at her condo unit at 10:30 p.m. while she was all alone, and he proceeded to force himself on her, "hurting the victim for his lewd desires." The victim was reported to have screamed for help, which caught the attention of her friends, who immediately rushed to her unit. They were identified as Cedric Cua Lee and Bernice Cua Lee. The two then proceeded to carry out a citizen's arrest.

Inquirer was able to interview the police officer (who refused to be identified) who wrote the said report. He said that Vhong came to the police station with his hands tied and his face injured. He added that Vhong repeatedly kept apologizing to the girl, "who seemed to be in a daze and was mostly staring into space."
ADVERTISEMENT - CONTINUE READING BELOW
However, the blotter report also states that the victim only wanted to put the incident on record and did not wish to file further charges against the It's Showtime host. Apparently, there were talks about keeping the matter hush-hush.
Vhong, however, denies the said allegations. PEP.ph was able to get in touch with the actor's legal counsel, Atty. Alma Mallonga, who says that the blotter report was just a "premeditated plan."
"There is absolutely no truth to the accusation that Mr. Vhong Navarro attempted to rape a young woman. The accusation, contained in a police blotter, is pure fabrication. It is part of  a premeditated plan carried out by known and unknown criminals to detain Vhong, torture him, blackmail him, and extort moneys from him. If there is any truth to the allegation in the police blotter that Vhong attempted to rape the supposed victim, why would she state—at the same time—that she would not press charges against him?" her statement, which was sent to PEP.ph via e-mail, read.

"The accusation is, on this basis alone, bizarre and an obvious concoction. The truth is that Vhong was brought to a police station—bloodied and heavily injured, and too fearful of the criminals that accompanied him there—to contradict the false  accusation against him."
"The evident purpose of  the false accusation is to cover-up for the crimes that had been committed against Vhong, to pressure him into keeping silent about these crimes, and to coerce him into giving in to the unlawful demands of the criminals."
"Vhong is the victim in this case. The revelation of the self-serving and obviously false accusation, even as he is still recovering from his severe injuries,  and even as the authorities are still in the process of investigating the matter,  only serves to victimize and harm him further."
"The truth is on Vhong' side. The evidence will bear his story out and give lie to the vile accusation of  supposed attempted rape on his part."

(Photo courtesy of PEP.ph)
Vhong to press charges against asssailants; Deniece speaks up

ABS-CBNNews.com reports that Vhong is set to file charges against his attackers. This was confirmed by Atty. Dennis Manalo, Vhong's lawyer, in an interview with Umagang Kay Ganda on January 27, Monday.

"Definitely po meron pong kasong criminal na isasampa si Mr. Vhong Navarro laban sa mga taong gumawa nito. Amin pong fino-formalize ang mga dokumentong gagamitin namin... Very critical po at this point in time na malaman po natin ang katotohanan. Hindi pa namin maaaring ilahad ang kasong isasampa. Pero mas mabigat pa sa frustrated murder ang isasampa namin (Mr. Vhong Navarro will definitely file criminal charges against his attackers. We're currently formalizing the documents... It's very critical that we know the truth at this point in time. We're not at liberty to say the details behind the charges, but they're definitely more serious than frustrated murder)," he was quoted as saying.

Deniece, on the other hand, maintains her innocence.
ADVERTISEMENT - CONTINUE READING BELOW
"If you want justice, I will give you the real justice. In the field of women's rights. The right will always be right. Mataas ang paghanga ko sa mga lalaki na marunong rumespeto at ipagtanggol ang mga kababaihan. Kung may biktima at innocente [sic] dito, wala nang iba kundi ako (I have high regard for men who know how to respect and defend women. If there's a victim [in this issue], then it would only be me)," her text message sent to GMA News read.

(Photo courtesy of PEP.ph)


Latest Stories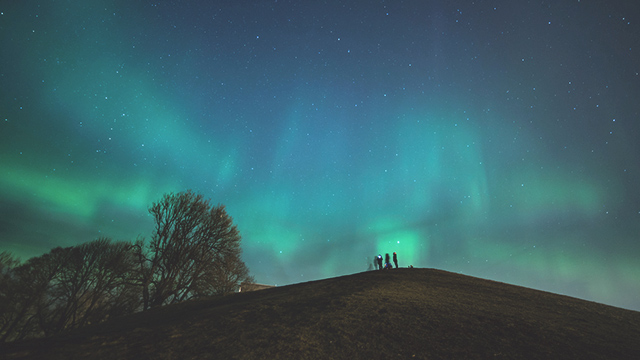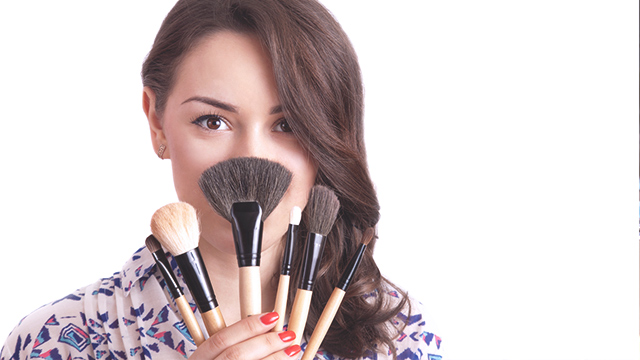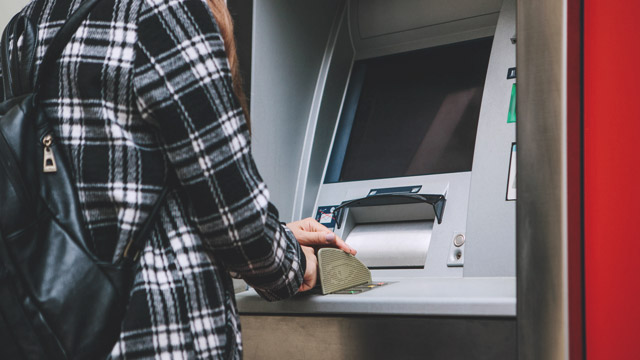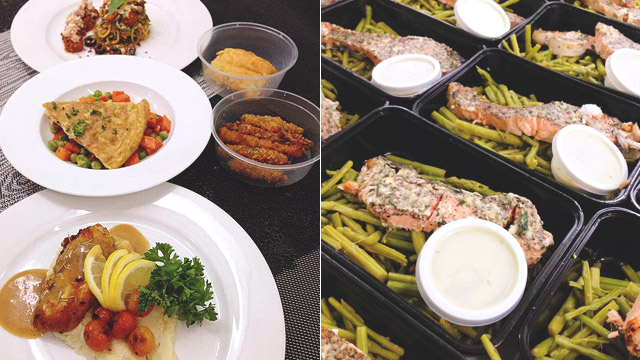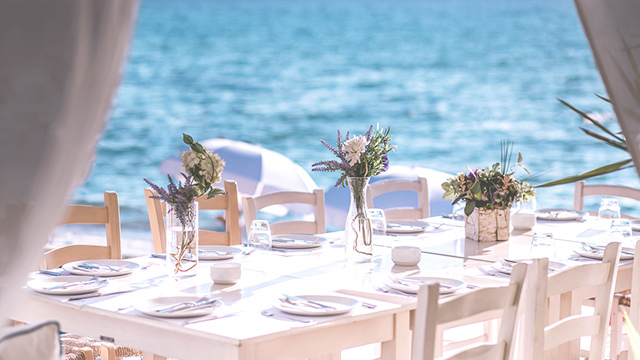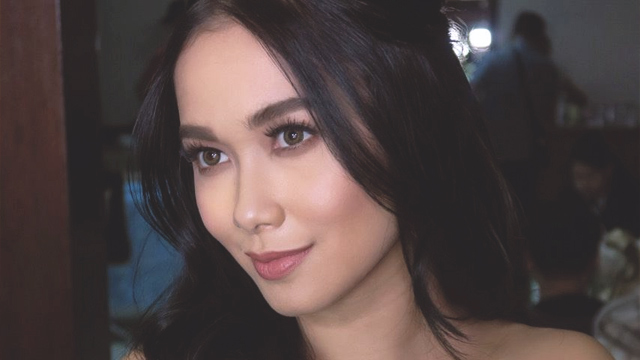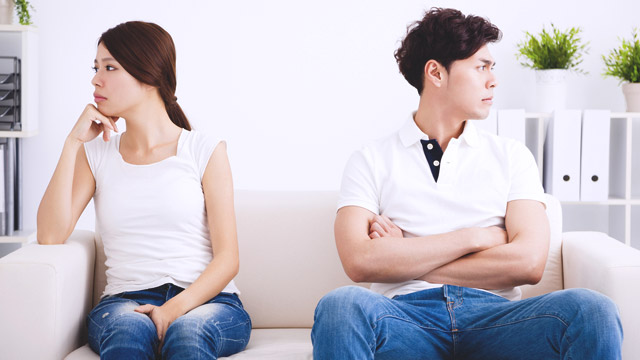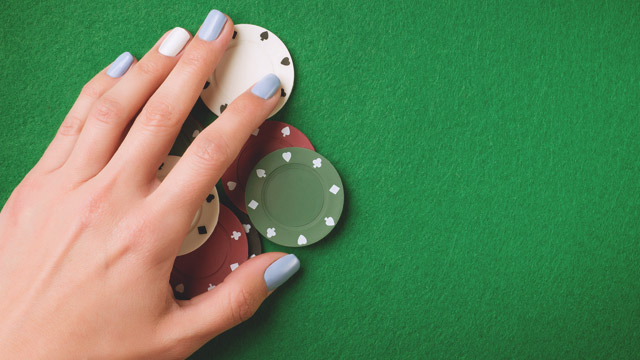 Load More Stories