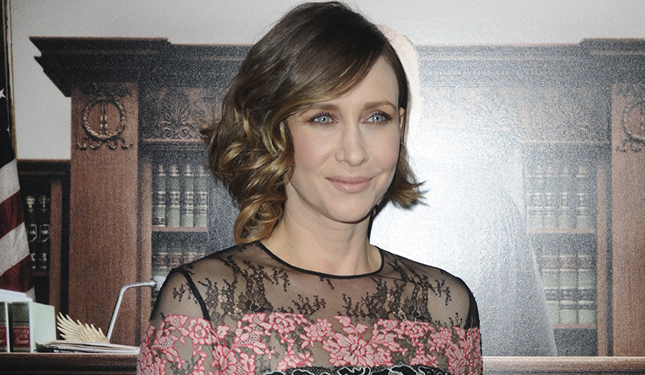 Actress Vera Farmiga had reservations about reprising her role from horror movie The Conjuring for the new sequel, because a spooky force appeared to be warning her against the part.

The Up in the Air star plays a real-life ghost chaser in the two movies and she admits something really had a problem with her portrayal of Lorraine Warren on the big screen.

Vera reveals three digital scratch marks appeared on her laptop screen when she accepted the role and first went online to research her character - and they returned, on her thigh, when she completed the film.

She showed off a picture of the marks and the bruising surrounding them during an appearance on U.S. TV show The Talk on Thursday, adding, "The day I finished it (film)... I went home and there was a bruise scratch mark. It's not self-inflicted."

The three scratch marks keep appearing all over the actress' body.

"In and around publicity for this film (they keep appearing)," she revealed. "In that circumstance I just try to laugh it off.

"Lorraine (the woman she portrays) has always said to me, 'You have a certain choice in the matter... whether you want negative mysticism to affect you and infiltrate you and you can also have a choice and set up a sort of holy boundary."

Farmiga's appearance on The Talk on Thursday fell on Lorraine's 89th birthday and she honoured the famed exorcist on the show by recalling the first time she met her.

"(She and her husband Ed) for 30 years, they were the go-to couple to investigate the most notorious cases of haunting in this country (America) and abroad. They worked across dominations with shamens and rabbis and they just found a common vernacular.

"She has seen a lot of diabolical stuff, stuff that you would not believe... To experience such darkness and depravity... she exudes lightness and joy, and I guess that comes from knowing that you're ordained to do something in life, having passion about it... She took a toll, it's like spiritual warfare."
ADVERTISEMENT - CONTINUE READING BELOW
Comments
Load More Stories