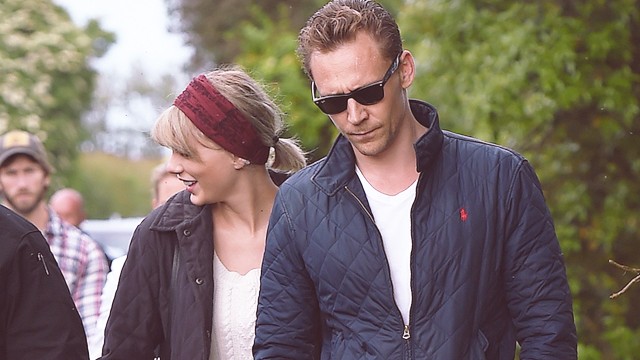 Tom Hiddleston "truly believes" in his relationship with Taylor Swift.

The Night Manager actor became a household name when he started dating the "Shake It Off" singer last month, and the pair's relationship continues to hit headlines on a daily basis.

Coping with the new level of fame is a difficult one for Tom, but he insists as long as he remains "authentic" in every aspect of his life then he will be happy.

"It comes down to being authentic," Tom told People.com at Comic-Con on Saturday. "Everything you do you have to make sure you truly believe in it and as long as you know that, it doesn't matter what anyone else says about it because the nature of being a public figure is that everyone will have an opinion about anything you do, and as long as you know why you've done something and you've committed to it with authenticity then you're okay."

Tom had been linked to take over the role of James Bond if Daniel Craig does step down from the franchise. However, it is now thought that the media circus surrounding his new romance, with one infamous incident seeing the actor sporting an "I heart T.S." T-shirt, has damaged his chances of landing the part.

It was his portrayal of soldier turned spy Jonathan Pine in The Night Manager that first connected Tom to the Bond franchise, and the critically-acclaimed series recently earned 12 Emmy nominations.

Speaking of the honor, Tom added he is "thrilled" with the recognition.

"I'm so proud of The Night Manager and the work everybody did in it and to see it nominated for 12 Emmys," he said. "To see Hugh Laurie nominated and Olivia Coleman and (director) Susanne Bier, it's really really thrilling. You never know when you make something when it is going to catch fire and people will receive it with the same passion in which it was made and it felt like that, so it's really exciting."
ADVERTISEMENT - CONTINUE READING BELOW
Load More Stories