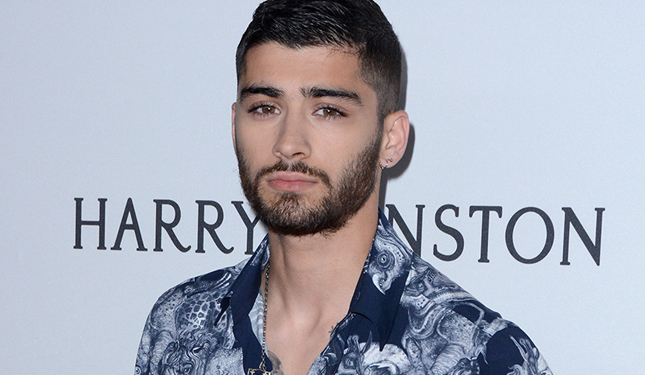 Zayn Malik shuns the nightlife because he prefers quiet evenings at home with girlfriend Gigi Hadid.

The couple has been dating since last year, but earlier this month rumours suggesting Zayn and Gigi had parted ways began to swirl.

Neither star has commented on the break-up/make-up reports, but, in the new issue of Paper magazine, the former One Direction star, has opened up about the couple's life away from the spotlight and the cameras.

"I don't really enjoy going out too much and partying," he tells the publication. "I like to have my own time and be at home, and I kind of need a partner with me to do that. I just like the security of that. It feels good to me. It feels right."
ADVERTISEMENT - CONTINUE READING BELOW

The couple is also spending their days horseback riding together. Zayn explains he started taking lessons after he saw how well Gigi rode.

"Because my girlfriend rides a little bit, actually, that's an understatement, she rides very well, and she has since she was a kid," he says. "She wants me to do it with her, and I'm not good. But I'm learning, and it's fun. My first lesson was on a really old horse that didn't move very much, so it wasn't that scary. She was on the other horse, the one that moved a lot more. She was jumping over hurdles and I just sat there like, 'OK, this is freaky'."

And while Zayn is impressed by Gigi's looks and talents, he ultimately finds her intelligence the most appealing part of her.

"I've always said it and I still stand by it: I find intelligence attractive," he continues. "When I learn something from somebody and they teach me something, that's an attractive thing for me. Obviously, I find physical appearance attractive as well, but it's definitely squared more towards a personality as I've gotten older, because you can't have a long-term relationship unless you get on with the person. It doesn't matter really about the exterior."
CONTINUE READING BELOW
Recommended Videos
Load More Stories