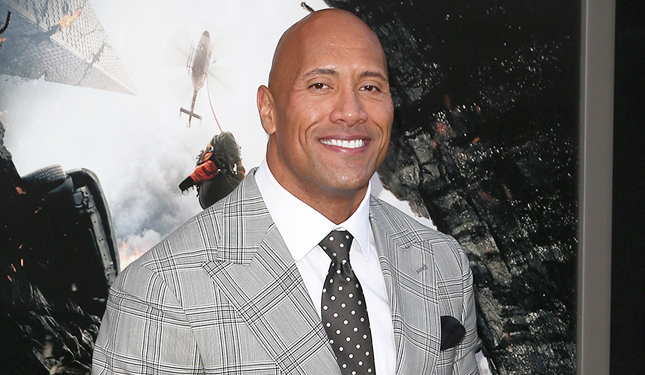 Credits: FayesVision/WENN.com
Dwayne Johnson is set to bring action hero Doc Savage to life on the big screen in an upcoming film adaptation.

The former wrestler-turned-actor has signed on to work with director Shane Black on the comic book movie, which will be developed for Sony Pictures.

Dwayne made the casting announcement in a lengthy post on Instagram on Monday when he shared a photo of himself sitting down with Shane and his writing partners Anthony Bagarozzi and Chuck Mondry, and his producer pal Hiram Garcia to discuss the "very cool project" over America's Memorial Day holiday weekend.

"It's OFFICIAL: For all comic book fans you already know the world's first superhero (pre-dating Superman) is the 'Man of Bronze' himself Clark 'Doc' Savage," he wrote.

Describing Savage as "the inspiration for Superman", Dwayne added, "Here's the #1 reason I'm excited to become Doc Savage.. HE'S A F**KING HILARIOUS WEIRDO!

"Confidently, yet innocently he has zero social graces whatsoever due to his upbringing so every interaction he has with someone is direct, odd, often uncomfortable and amazingly hilarious."

Dwayne goes on to express his excitement at the forthcoming movie, which will begin production after Shane takes care of his planned Predator reboot, according to The Hollywood Reporter.

"After speaking for hours w/ (with) Shane Black I can see why the creator of Superman took only the best parts of Doc Savage and leaving the 'weirdo' part behind," he continued. "But to us, it's that 'weirdo' part that makes Clark 'Doc' Savage dope! Can't wait to sink my teeth into this one of a kind character. #ItsOfficial #WorldsFirstSuperhero #GeniusIntellect #PhysicalSpecimen #FnLoveableWeirdo #DocSavage (sic)".

Iron Man 3 filmmaker Shane has been working on the Doc Savage adaptation for several years, but he only officially boarded the Sony project in 2013 as co-writer and director.

Studio bosses are hoping to turn the fictional hero, who rose to fame in the 1930s and 1940s, into a new blockbuster franchise.

Doc Savage isn't the only comic book project Dwayne has lined up. He is also due to portray villain Black Adam in the upcoming Shazam movie, which he will produce with Garcia for the star's Seven Bucks Productions firm.
ADVERTISEMENT - CONTINUE READING BELOW
CONTINUE READING BELOW
Recommended Videos
Comments
Load More Stories