Picture the face of the most nakakagigil K-drama kontrabida you know. Makes you want to writhe/shout/curse in anger, right? Well, these actors are so good at being antagonists that they've perfected their craft to a T.
ADVERTISEMENT - CONTINUE READING BELOW
CONTINUE READING BELOW
Recommended Videos
With a long list of K-drama kontrabidas, we asked Pinays who they found the most annoying ever. Check out their picks below!
1. Nam Gyu Man from Remember (2015)
In Remember, Nam Goong Min plays the role of Nam Gyu Man, the son of a chaebol who always uses his anger to get his way. You'll see him smashing objects and even threatening his father in the drama! In my opinion, he could really use a chill pill.
2. Hyun So Ah from My ID Is Gangnam Beauty (2018)
Hyun So Ah (Jo Woo Ri) is a victim of society's superficial standards, so much so that she grows up to be extremely jealous, insecure, and constantly wanting attention from everyone. She does a lot of bad things, but her specialty is being manipulative and two-faced towards people.
3. Kang Ye Seo from Sky Castle (2018)
Kang Ye Seo (Kim Hye Yoon) from Sky Castle gives a whole new meaning to the term "grade conscious." She's too self-absorbed and focused on being number one in her class that she fails to notice glaring issues her younger sister faces. She even turns a blind eye on the obviously innocent Hwang Woo Joo (Kang Chan Hee) when he's accused of murder simply because she sees him as a rival in school.
ADVERTISEMENT - CONTINUE READING BELOW
4. Jang Ye Jin from Fight For My Way (2017)
Jang Ye Jin (Pyo Ye Jin) is such an annoying character in the drama because 1) she pursues Kim Joo Man (Ahn Jae Hong), and 2) she's the reason why Joo Man and sweet Baek Seol Hee (Song Ha Yoon) break up. Unacceptable! Good thing our girl Seol Hee was cool enough to throw water at her.
5. Kang So Young from Who Are You: School 2015 (2015)
Bullies are the absolute worst and Kang So Young (Jo Soo Hyang) definitely fits the mold. So Young bullies the orphan Lee Eun Bi (Kim So Hyun) for no apparent reason—as if her life wasn't hard enough already! And at one point, So Young even frames Eun Bi for school violence. I mean, did So Young really have to go that far?
6. Park In Gyu from World Of Married Couple (2020)
Ah, the epitome of an abusive boyfriend/husband. A lot of people hate him probably because they've all met or heard of horror stories of someone like Park In Gyu (Lee Hak Joo). Remember: Don't let anyone manipulate you into believing that they hurt you because they want to "save" the relationship. Take it from Min Hyun Seo (Sim Eun Woo) and finally get the strength to walk away.
ADVERTISEMENT - CONTINUE READING BELOW
Hot topic: 5 Relationship Lessons I Learned From Watching "A World of Married Couple"
7. Empress Dowager Kang from The Last Empress (2018)
Empress Dowager Kang (Shin Eun Kyung) is your text-book "I-have-to-have-it-all" kontrabida. She goes to great lengths just so she can get a promotion—including murder. She's your classic kontrabida who, quite simply, has no chance of redeeming herself whatsoever.
8. Ha Jae Kyeong from Boys Over Flowers (2009)
One of the most annoying exes in K-drama history is none other than Ha Jae Kyeong (Lee Min Jung) from Boys Over Flowers. Case in point: She actually asks Geum Jan Di (Ku Hye Sun) to be her maid-of-honor at her wedding with Gu Jun Pyo (Lee Min Ho). How rude!
9. Cho Cheol Gang From Crash Landing On You (2019)
Crash Landing On You's antagonist Cho Cheol Gang (Oh Man Seok) is one of the most recognizable villains ever, not because he tries to get Yoon Se Ri (Son Ye Jin) kicked out of South Korea and is obsessed in ruining Captain Ri Jeong Hyeok's (Hyun Bin) life. But simply because he embodies a figure we're all too familiar with: a corrupt person in authority who uses his position for personal gains. Sound familiar?
ADVERTISEMENT - CONTINUE READING BELOW
This story originally appeared on Cosmo.ph.
Minor edits have been made by the Femalenetwork.com editors.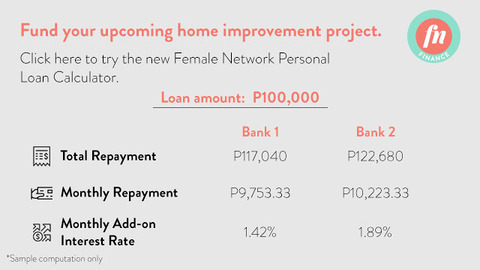 Comments
Load More Stories