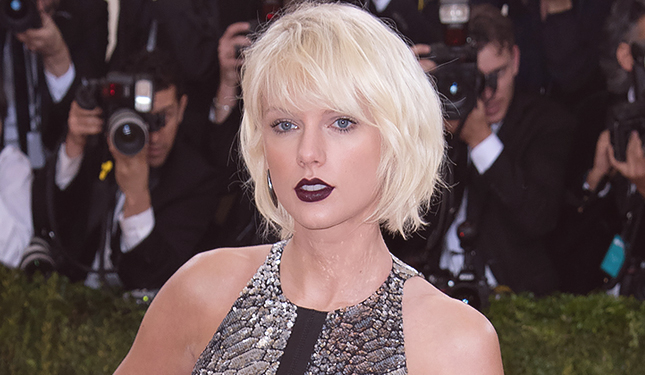 Taylor Swift has found love with another British hunk just two weeks after breaking up with Scottish DJ Calvin Harris.

The singer has a new Love Story with actor Tom Hiddleston – and photos taken on Tuesday prove the two stars are more than just friends.

The 26-year-old superstar and her new beau, 35, were spotted holding hands, hugging and passionately kissing during a top secret rendezvous in Rhode Island, where Taylor has a beach retreat in Watch Hill.

An onlooker tells British newspaper The Sun, "They were all over each other, hugging and kissing, even though there were 20 people coming and going on the beach. They looked like any young couple madly in love without a care in the world."
ADVERTISEMENT - CONTINUE READING BELOW
CONTINUE READING BELOW
Recommended Videos

<blockquote class="twitter-tweet tw-align-center" data-lang="en"><p lang="en" dir="ltr">WORLD EXCLUSIVE: Taylor Swift and Tom Hiddleston&#39;s romance sensationally revealed <a href="https://t.co/xc2yGvUPFj">https://t.co/xc2yGvUPFj</a> <a href="https://t.co/gTCfDZsjfV">pic.twitter.com/gTCfDZsjfV</a></p>&mdash; The Sun (@TheSun) <a href="https://twitter.com/TheSun/status/743193117038415872">June 15, 2016</a></blockquote><script async src="//platform.twitter.com/widgets.js" charset="utf-8"></script>
Meanwhile, sources tell the publication Hiddleston has been pursuing Taylor since the first time they met at the Met Ball in New York last month, sending her flowers and notes.

The new couple instantly hit it off at fashion's big night, dancing at the Met Ball.
In the photos obtained by The Sun, gentleman Tom, who is fan and bookmakers' favorite to take over the role of James Bond when Daniel Craig officially steps down, takes off his jacket and puts it around Taylor's shoulders as the couple captures its day at the beach with a series of selfies.
<div style="text-align: center;"><iframe src="https://www.instagram.com/p/BGsOwrlRoh7/embed/" width="612" height="650" frameborder="0"></iframe></div>

There was also plenty of kissing as the two new lovers enjoyed what they thought was a secret day out.

Reports suggest Taylor dumped her DJ ex because he would not commit to marriage and kids, but insiders insist Hiddleston was not the third party who came between the former couple.

"Her people are insistent that no one else was involved in the split with Calvin," a source says.
ADVERTISEMENT - CONTINUE READING BELOW
Load More Stories