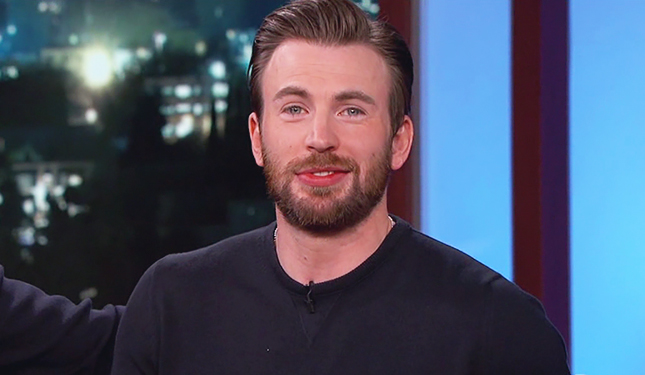 Chris Evans has appeared to confirm his relationship with actress Jenny Slate after the pair made their red carpet debut together on Saturday.

The Captain America actor was rumoured to be dating the Saturday Night Live alum last month after working together on the upcoming movie, Gifted. And at the premiere of her new movie, The Secret Life of Pets, Chris, 35, came along to show moral support and posed for pictures with Jenny, who placed her hand on his chest at one point.
ADVERTISEMENT - CONTINUE READING BELOW
While Chris didn't speak to reporters, Jenny was happy to discuss her superhero beau.

"I haven't really had a large premiere before, so it's nice to have someone who knows how it goes," she told Entertainment Tonight.

Both stars are from the U.S. state of Massachusetts, and she added to the outlet it was "kind of like I got my dream seventh grade boyfriend."

"We didn't know each other growing up, but we grew up about half an hour away from each other. We've been friends for a while, and, yeah."

Jenny had already spoken about how great Chris was during Anna Farris' Unqualified podcast in April, revealing she didn't quite know what to expect when she learned she'd be teaming up with the Marvel star.

"I was a little scared because I kind of felt like, 'Well, I don't know him (and) he's a giant man with huge muscles - and he's Captain America.'" she said. "How could we ever connect? (But the) first night that we hung out, I was like, 'Wow, I could hang out with Chris for, like, 90 hours.'"

In the joint interview, Chris appeared to reciprocate Jenny's feelings, saying, "Oddly enough, I've only known Jenny for a few months, which is insane to say because we're like the same animal." Jenny split from her filmmaker husband Dean Fleischer-Camp at the start of May after three years of marriage.
CONTINUE READING BELOW
Recommended Videos
Load More Stories