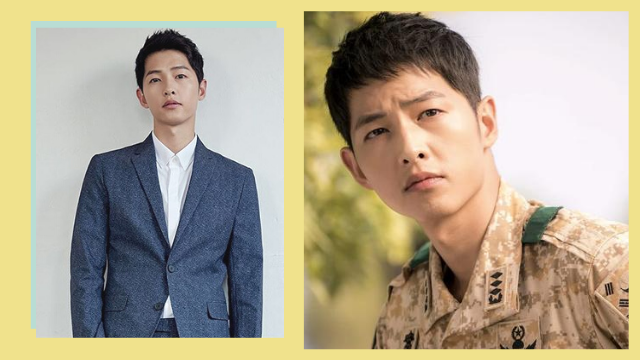 It's really, really, ridiculously good looking leading men like Song Joong Ki that can convince even the most rational woman in the world to fantasize the staple K-drama scenario of bumping into someone—and again, in slow motion, instant replay, with a ballad playing in the background—and being swept off her feet. But the 34-year-old Hallyu star has more than his gleaming reputation for his acting chops for you to swoon over. Get to know 10 more things about this leading man of your dreams below!
ADVERTISEMENT - CONTINUE READING BELOW
1. He grew up as a shy kid.
It's difficult to imagine how someone with so much star quality and searing good looks like Joong Ki can be painfully shy as a young kid. The actor's parents actually had noticed his trepidation, so they decided to enroll him in different group classes to help him break out of his shell. It was a good thing they did, too, as one of the activities they let him participate in was an acting class!
Despite his parents' support of his drama and acting classes, they were opposed to him pursuing an acting career. It was only when they saw his passion and determination in acting that they eventually gave their blessing to their son's chosen path.
Looking for shows to binge-watch? Check out these K-dramas:
10 Romantic Comedy K-Dramas with a Happy Ending
Pinays Share 5 Best 2016 K-Dramas (That Are Worth Rewatching)
2. He was a competitive short-track speed skater.
Speed skating is akin to sprinting on the running oval, except you're in an ice skating rink. Joong Ki was extremely skilled at the sport during his adolescent years, so much so that he went on to represent his home city Daejon three times for the National Games. Unfortunately, he acquired a serious injury that forced him to hang up his skates during his first year in high school.
Despite the setback, his speed skating background later proved to be the perfect credential for the role of a national speed skater (and love interest) in the K-drama, Triple, starring alongside South Korean actress Min-Hyo-rin. 
3. He's got both brawns AND brains.
Joong Ki was a straight-A student in high school, earned an award for perfect attendance, and even became the student body president. He also scored an impressive 380 out of 400 in the National College Entrance Exam, which became his golden ticket to one of South Korea's most prestigious schools, Sungkyunkwan University. There, he graduated with a major in Business Administration.
ADVERTISEMENT - CONTINUE READING BELOW
4. He enlisted for mandatory military service in 2013.
Joong Ki was already 28 years old when he began his military training (the earliest age a South Korean male can accomplish mandatory service is 18 years old). If you do the math right—and if you're a true fan—you'll know that Descendants of the Sun premiered in 2016, meaning right after he was discharged from the military, he began filming for the series. That probably explains how he was able to execute his military character, Captain Yoo Si-jin, with suave and finesse—it was practically second nature to him! 
ADVERTISEMENT - CONTINUE READING BELOW
5. He made the news when they announced his engagement to Descendants co-star, Song Hye-Kyo...
As it turned out, the chemistry between Joong Ki's Captain Yoo and Hye-Kyo's Doctor Kang extended even off-screen. It was almost a dream come true for every dreamy-eyed K-drama fangirl, when news of Song-Song's engagement made headlines in July 2017 and again in October of the same year when they tied the knot.
ADVERTISEMENT - CONTINUE READING BELOW
6. ...and made headlines again when they broke up.
Unfortunately, not even two years into the marriage, Joong Ki announced that he decided to call it quits with Hye-Kyo. While the former decided not to disclose the details of their relationship in his message to his fans, a representative from the latter's management team mentioned that the grounds for divorce was based on "the difference in their personalities".
7. He has a devoted fan club called Ki Aile.
Apparently, it translates to "[Song Joong] Ki's Wings," and it spans across several countries. According to the leading man, his fans are his wings as they're responsible for lifting him up, supporting him by watching his films and shows, donating to his charity causes, and buying the products he endorses. Don't be surprised to find several articles about Joong Ki from countries like Australia, Singapore, United States, and the Philippines (of course); the thirst for this prime oppa is very real.
ADVERTISEMENT - CONTINUE READING BELOW
8. He doesn't have social media.
Consider Joong Ki an old soul for saying that he's not very tech-savvy, but that only makes him even more endearing and mysterious as a public figure. To compensate for his social media absence, he communicates with his fans through his fancafe, an online forum for specific Korean fandoms, where he posts updates on his future plans and career. 
9. He's known by his acting peers as a "man of character."
Despite his rise to fame, he actually has a reputation for being humble and well-mannered. Many Hallyu actors and artists have complimented his warm demeanor, like Lee Kwang-soo, Jo In-Sung, Park Bo-young, and Moon Chae-won.
Aside from this, he's also an avid philanthropist, supporting several causes, like children with cancer and leukemia, and aiding humanitarian relief operations in calamity-stricken areas around Asia.
ADVERTISEMENT - CONTINUE READING BELOW
10. He's slated to star in a new K-drama, Vincenzo.
If you haven't had enough of Song Joong Ki yet, well, here's even bigger news: he's been offered to star in an upcoming series! Joong Ki is set to play the titular character Vincenzo Cassano, the adopted son of an Italian family, who returns to Korea and bumps into Hong Cha Young, reportedly played by Jeon Yeo Bin. In the new K-drama, Vincenzo (or Park Hyoo Jung, which is the character's Korean name) is a lawyer by day, and mafia consigliere by night. Even with the limited information on the plot, you can already expect an exciting and heartstring-pulling series to look forward to, and with Song Joong Ki at the helm, no less.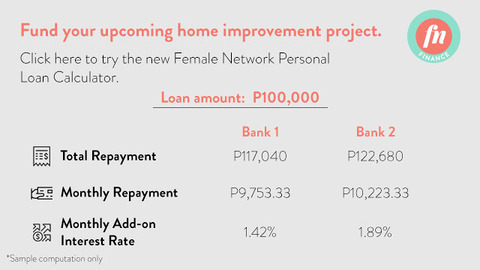 ADVERTISEMENT - CONTINUE READING BELOW
Load More Stories