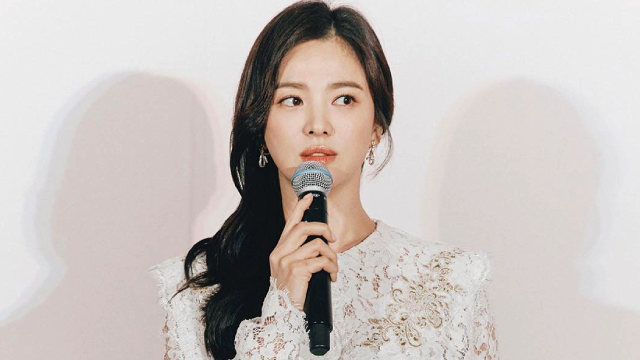 A recent exclusive interview by the Hong Kong Tatler with Song Hye Kyo during the Chaumet event in Monaco landed the actress in headlines, with a snippet that was taken out of context painting the actress in a different light
ADVERTISEMENT - CONTINUE READING BELOW
Reports have revealed that the phrase an actress used during the interview has been misconstrued by several Korean sites, alluding to the Hye Kyo as someone who wanted to "feel like a princess," when in fact the context of the question was about how she would feel if she were allowed to wear a tiara by Chaumet, a jewelry line she is currently endorsing. It's good to note that the feature did not make any mention of her personal life. It did, however, give a peek of how she was when it came to her career.
When asked by Hong Kong Tatler writer Charlene Co about how she picked her projects, Hye Kyo said, "With any project that comes my way, or does not come my way for that matter, it's because it simply was meant to be, or not meant to be. And I find this is true with any project in my life."
ADVERTISEMENT - CONTINUE READING BELOW
Recommended Videos
She also shared that she would be taking "some personal time off. "I need to have time for myself," she continued. "Apart from events like this, I will take it easy. And next year, I will start a new project—maybe—but nothing has been fully decided yet. Let's see if the stars align."
Apart from the Chaumet event in Monaco, the actress has also made an appearance in China for beauty brand Sulwhasoo.
Song Hye Kyo and Song Joong Ki were officially divorced on the morning of July 22, with both parties argreeing that there would be no division of property. Hye Kyo has also reportedly moved out of their honeymoon home a week prior, and has recently deleted all photos of her ex-husband on her Instagram page.
Sources: Hong Kong Tatler, AllKpop
Load More Stories