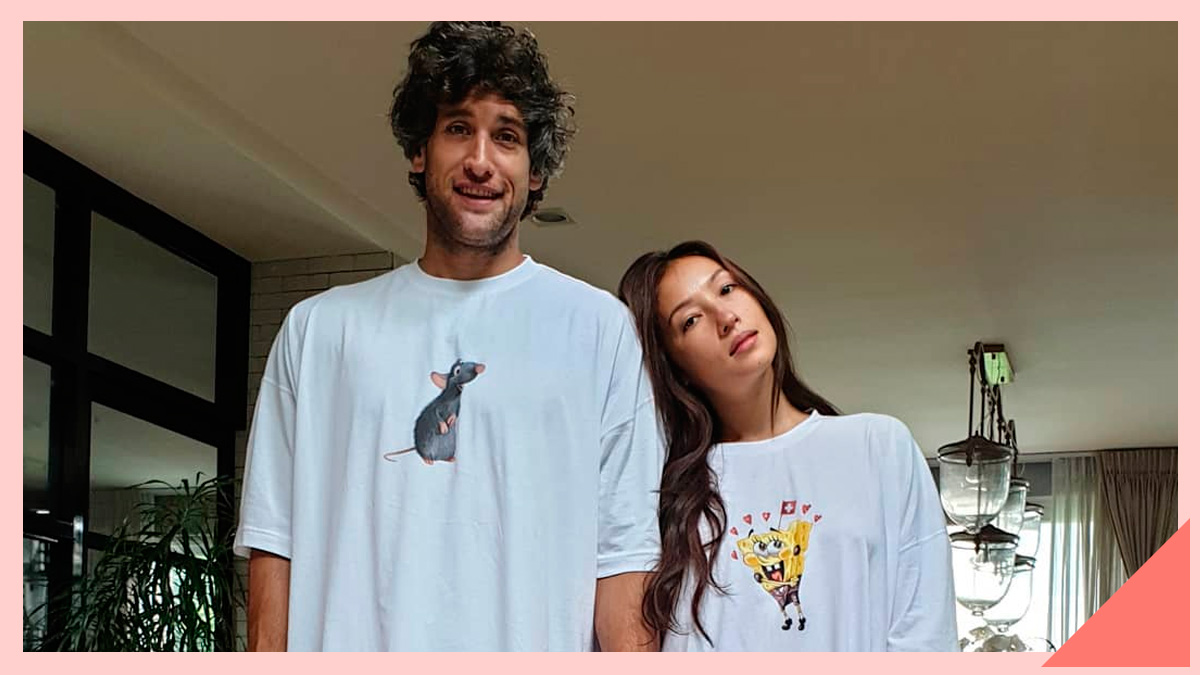 Solenn and Nico announced their pregnancy with a pretty low-key (but funny) post on Instagram. Now Nico has just announced that #BabyBolz will be a girl!
"We are having a baby girl!" Nico posted. "We were not supposed to reveal the gender until she is born, but since she is a girl, I decided to raise this topic now because there are some warnings that must be spoken to the world." 
He then proceeded to go full-on dad mode: "First, in my head, nobody is good enough for my girl, I might be wrong, but nobody will make me change my mind. For all my friends with baby boys aged from -2 (not born yet) to 5, no matter how close we are, you must know that our friendship will expire in 14 years. 

"Of course I am a modern dad, and I understand that some boys will want to court my girl in the future, so I already put in place a very simple and super fair system that every suitor will have to go through to have a chance to court my baby girl (I will call her baby girl even if she is 20 and she gets embarrassed in front of her friends)."
ADVERTISEMENT - CONTINUE READING BELOW
The dad-to-be lists a set of quirky challenges for "The Suitor," from having staring contests with their cat to answering 100 questions from him. Of course, Nico is pretty much joking at this point (we hope he is!), but it's obvious that he and Solenn are excited about the development.
In an interview during the first Cosmo PH Women of Influence awarding night, Solenn shared that they have planned for the pregnancy for quite some time, with the couple trying for the past eight months.
"Every month I was trying, I was testing, and then... disappointed. Every month you're disappointed, especially—apparently—the more you want it, the less it happens. And then towards March, I was taking pills na, hormone pills." She also said that both she and Nico had themselves checked. "Went to the doctor, saw a specialist..." The two even decided that if nothing happened in a year, they'd go with IVF.
"I really wanted this year," she noted, going on to say that the time she found out that she was pregnant, Nico was in Japan. "I was at home alone... I didn't want to test kasi I was scared to be disappointed again... 
"I drank my coffee that day and it tasted like shit, and I love coffee... So I let it be, I didn't want to be excited. And then like, I was so tired, so sleepy, I decided to google 'early symptoms of pregnancy.' I was like 'oh my god this is it.'
She finally took the test, and after hugging their dog Pochola in excitement, she sent the photo of the positive result to Nico.
"And then he was like, 'What does that say? I can't read. I don't understand! Is it positive? Is it negative?'
"I told him, 'Babe, you're gonna be a dad.' And then he was like, 'What?'"
The rest, as they say, is history. 
Several celebrities have already congratulated the couple, including Iza Calzado, Bianca Gonzales, and Isabelle Daza, with the latter joking, "Baltie's future GF."
Solenn and Nico tied the knot in 2016.
Load More Stories