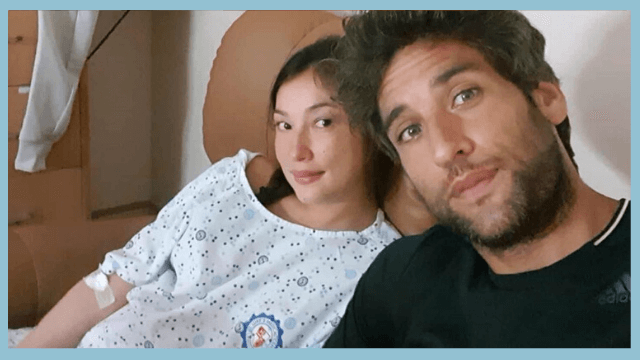 New mom Solenn Heussaff, who gave birth on January 1, 2020 to first child Thylane Katana, has shared with her Instagram followers a very intimate detail about her childbirth experience.
"To those asking, yes I got C-section because baby's heart rate slowed down and after being induced 3 times, I still hadn't dilated," the 34-year-old TV host and artist wrote on Instagram Stories, along with a photo of her "bikini cut" C-section scar.
ADVERTISEMENT - CONTINUE READING BELOW
During childbirth, there are a number of reasons why the doctor would suddenly decide to do a cesarean section (CS) on a pregnant woman. Dr. Therese Guinto, chief resident obstetrician-gynecologist at the Our Lady of Lourdes Hospital, explained in a 2016 article on SmartParenting.com.ph why this could happen. 
"Even when the mother is induced, her uterine contractions may not be powerful enough to dilate the cervix," she says. Among first-time mothers, the cervix should dilate 1.2 centimeters every hour during active labor. "If they do not follow the normal curve in two hours or so, CS may be called for," said Dr. Guinto.
Based on the photo posted by Solenn, it looks like her CS wound is healing nicely.
Almost two months after she gave birth, Solenn says she is slowly going back to exercising, while being cautious about her body and what it can do postpartum.
"Workouts I can do now (almost 2 months post partum): uphill walking/biking. Light weights," she listed.
"Next month I'll add light squats and long sesh on the bike.
"And month 4 ill start boxing and slowly doing abs."
Since she has always been active and fit, getting back slowly into some physical activity after birth is not a problem for Solenn and is, in fact, beneficial, especially if it is done in consultation with her ob-gyne.
This story originally appeared on Smartparenting.com.ph.
Load More Stories