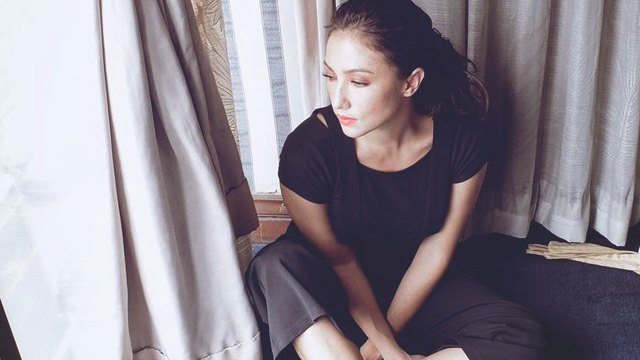 Have you ever experienced a time when you felt really good about yourself until someone ruined your day by greeting you with, "Ang taba mo!" or "Parang tumaba ka?" or "Buntis ka ba?" How rude, not to mention inappropriate!
Believe it or not, even Solenn Heussaff has been a recipient of similar body-shaming comments.
ADVERTISEMENT - CONTINUE READING BELOW
On her website, Solenn wrote about how health, not looks, should be our #1 priority:
"What is it with people nowadays body-shaming others, especially those they haven't seen in a while, instead of simply asking how they've been? Maybe this happened because of social media, where we portray ourselves to be #goals all the time. Whatever the cause, people have forgotten that health is more important than size and that meaningful conversations are so much helpful than unsolicited criticism. We have forgotten to be human."
After years of struggling with her body image, Solenn has had enough of letting other people dictate how she should look and how she should feel about her body. Follow her lead with these self-love tips:
1. Accept who you are. Love the body you live in by taking care of it.
2. Take care of it by living a healthy, balanced lifestyle. This doesn't mean you should stop living and quit burgers and fries altogether. It just means you do everything in moderation. After all, too much of anything isn't good for you.
3. Always be active. Even a 20-minute walk is better than doing nothing. Personally, I work out at least three times a week to make sure by body's strong—strong enough to go through my crazy schedule, strong enough so I don't get sick. The #bodygoals just follow. I also change up my workout routines so that my body never gets used to just one thing.
4. Never compare yourself to others. Everyone is different. There are things that may work for others and not for you, and vice versa. That's what makes us INDIVIDUALS. There is literally no one else like you in the world, and that's pretty amazing.
5. Support each other. As a human being, you should support other humans. We are all we have and we should all be in this together. Put your insecurities aside and be there for each another. Stop shaming, stop hating!
Girl knows what's up. 
This story originally appeared on Cosmo.ph.
* Minor edits have been made by the Femalenetwork.com editors.
Load More Stories