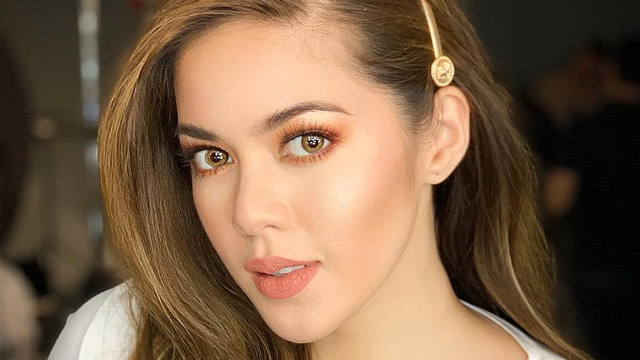 Shaina Magdayao is feeling healthy "for the first time in years."
"Something great is happening to my body!" The actress wrote in her latest Instagram post. In 2017, Shaina spoke for the first time about her hypothyroidism, a condition wherein body does not produce enough thyroid hormones thyroxine (T4) and triiodothyronine (T3), which help control metabolism.
ADVERTISEMENT - CONTINUE READING BELOW
The National Institute of Diabetes and Digestive and Kidney Diseases in the U.S. says that thyroid hormones "control the way the body uses energy, so they affect nearly every organ in the body, even the way your heart beats." Thus, not having enough thyroid hormones in the body can "slow down" many of the body's functions.
Shaina considered her condition a wake-up call: "I just realized that I should take better care of my health since I've been working since at really young age," the actress mused during her November 2017 interview with PEP.ph. "And maybe I just don't realize it, but the physical neglect is probably catching up on me now." 
The actress had since changed her lifestyle by eating healthier and working out more. She also opted to prioritize sleep, all the while taking on less TV work to avoid intense stress. This was aside from the hormone medications she had to take. 
ADVERTISEMENT - CONTINUE READING BELOW
Today, the Past, Present, Perfect actress sees the results of her lifestyle change. "Not my healthiest just yet, I still wake up sluggish some mornings—but a whole lot lighter and better," her June 20 Instagram post read. She admitted that she was initially hesitant to share the behind-the-scenes captures from a recent photo shoot as she was concerned that doing so might send the wrong message to her followers.
"I knowww I lost weight *and I DONT WANT 'Ay ang payat mo na' or 'buti pumayat ka na' to flood this entry. I refuse to send the wrong message to my IG friends especially young women out there," she said. 
"Ladies, I want you to FEEL BEAUTIFUL in your OWN SKIN..."
ADVERTISEMENT - CONTINUE READING BELOW
With this in mind, Shaina encouraged her followers to refocus their fitness goals and strive to become healthy and not skinny. Though the actress "was never the 'healthy/conscious' type," her ongoing journey has reminded her of its benefits.
Shaina continued, "SWEAT the stress away, eat eat eat healthy because FOOD is MEDICINE I swear!
"... It's been more than a year since I stopped eating meat (pork/chicken/beef), prioritising sleep and rest, letting go of stress and what matters most is that I feel great and light...FROM INSIDE OUT!"
Shaina reminded her followers that it will take commitment to live healthy. "Wherever you are on your journey, please dont be too hard on yourselves and know that investing in your bodies, mind and health THE NATURAL WAY will be slowwwww (months to yearsssss) not to mention challenging  but IT. WILL. BE. WORTH. IT. Again, ladies, not skinny. 
"Let's be #healthy. Next goal is to bring those lines back and get rid of my Hypo maintenance meds!" 
ADVERTISEMENT - CONTINUE READING BELOW
Read her full post below: 
ADVERTISEMENT - CONTINUE READING BELOW
Load More Stories