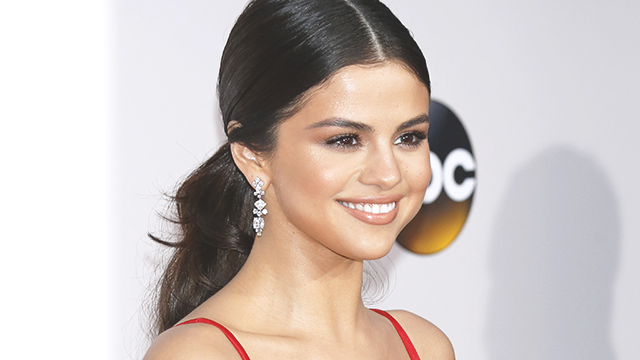 Singer and actress Selena Gomez is Instagram's most followed celebrity of 2016.

The "Come and Get It" singer recently took a hiatus from social media, but returned to Instagram on America's Thanksgiving holiday last month. During her hiatus, Selena's fans stayed committed to following her, which has helped her score the top spot with 103 million followers.

Selena's friend Taylor Swift follows with 93.6 million, while Ariana Grande comes in third with 90.2 million.

Beyonce and Kim Kardashian round out the top five with 89.2 million and 88.2 million, respectively.

In addition to having the most followers, Gomez also posted eight of the 10 most liked celebrity pictures on the social media site in the past year.

Her most popular photo, an advertisement for Coke, has been liked 5.2 million times. 


CONTINUE READING BELOW
Recommended Videos
ADVERTISEMENT - CONTINUE READING BELOW

She also has seven out of the top 10 most-liked celebrity videos on Instagram.

Comments
Load More Stories