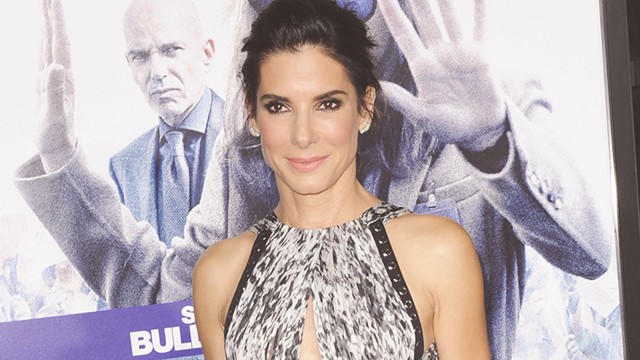 Sandra Bullock is 'euphoric' after finding love with her photographer boyfriend, Bryan Randall.

The 51-year-old actress started dating Bryan in the middle of last year, and E! News reports she has finally found her perfect match.

"Sandy has found her soul mate," a source told the news outlet on Friday. "Her friends and family love seeing Sandy so happy. Sandra and Brian are in euphoria. She is where she finally wants to be with a partner."

The Oscar-winning actress found happiness with the 50-year-old former model after her heartbreaking public split from husband Jesse James five years ago amid a cheating scandal.

Right after she won her first Academy Award for her role in The Blind Side in 2010, reports surfaced claiming Jesse had been unfaithful to the actress during their marriage. The motorcycle entrepreneur later admitted his infidelity in a statement before checking into rehab, leaving Sandra to file divorce papers in April that same year.

The star, who is mother to two adopted children - Louis, six, and Laila, three, - is now enjoying her relationship with Bryan, and E! reveals they are spending the Fourth of July weekend together.
ADVERTISEMENT - CONTINUE READING BELOW

"Her main love are her kids," the source told E! News. "She taught them to learn the value of a dollar and appreciate the small things. Louis is the most well-behaved child and polite to other kids. Bryan shares the same feeling on how raising kids should be."

Despite her Hollywood fame and millions of dollars in the bank, Sandra is just after a normal life, and her relationship with Bryan is exactly what she needs.

"She is a simple kind of woman that is not impressed by brands and fancy objects," the source explained. "She wears minimal make-up and dresses very [casually] when not working. Bryan loves what a natural beauty she is."
Load More Stories