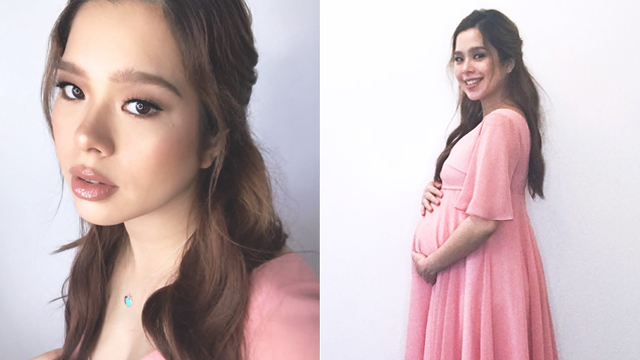 Saab Magalona is in her sixth month of pregnancy and is carrying twins. One would assume that anyone with basic human intelligence would know that a pregnant woman needs to gain some weight to support a child in her womb. But, sadly, there still are people living in sheer ignorance.
ADVERTISEMENT - CONTINUE READING BELOW
Saab recently wrote on Instagram about her encounter with a person who greeted her with "Ay, naging chubby ka na!" To be honest, saying this remark to someone who is pregnant or not is deeply offensive and insensitive. But Saab took the high road and didn't act out on her emotions; instead, she responded in the classiest way ever!
CONTINUE READING BELOW
Recommended Videos
Read her account below:
"Yesterday, somebody greeted me with "Ay, naging chubby ka na!" and it took so much for me not to snap at her. Calmed down and after five minutes I told her, "You know, you really shouldn't tell people—especially pregnant women—that they've gotten fat. It's very mean." I explained to her that we have no choice but to gain weight (recommended 35 to 45 lbs. for twin moms like me) for the safety of our babies and we're already feeling self-conscious about it. I'm glad I controlled myself even with the hormones because I trust that most people don't intend to be mean. They're just pretty dense and that's their version of chikahan or bonding. She apologized profusely and even sent me a text message hours later thanking me for educating her about being more sensitive. I hope God can give me more patience not to bite people's heads off. Hehe
ADVERTISEMENT - CONTINUE READING BELOW
EDIT: I just want to clarify that she said it with a frown and with a disappointed tone. Mind you, she's the one who told me "sana ganyan ka lang, wag ka nang tumaba" when I first met her and she learned of my pregnancy about three months ago."
This story originally appeared on Cosmo.ph.
ADVERTISEMENT - CONTINUE READING BELOW
* Minor edits have been made by the Femalenetwork.com editors.
Load More Stories