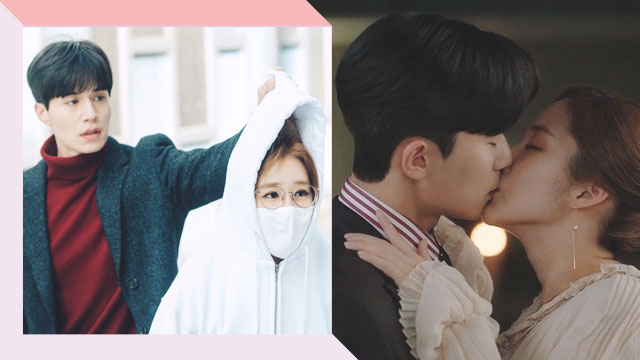 K-dramas have a way of relieving our daily stress from work. Don't you agree? And when the story is set in the workplace, we realize that our jobs don't always have to be boring especially when there's kilig involved. Below are some K-dramas that touch on office romance:
ADVERTISEMENT - CONTINUE READING BELOW
1. Touch Your Heart 
Here's a reunion project featuring one of our fave second lead couples—Lee Dong Wook and Yoo In Na! If you loved their chemistry on Goblin, then give Touch Your Heart a watch because it's definitely going to be worth your time. Based on a web novel, it tells the story of actress Oh Jin Shim (Yoo In Na), popularly known as Oh Yoon Seo. A scandal halts her showbiz career. But later on, she stages her comeback by eyeing the role of a lawyer in a major television series. To land the role, she must do some character study. This involves working as a secretary at a law firm. There she reports to a lawyer named Kwon Jung Rok (Lee Dong Wook). Their story develops and obviously, it's going to be full of romance! You'll also laugh at the K-drama references made in the series. Spoiler alert: it includes Goblin! 
ADVERTISEMENT - CONTINUE READING BELOW
CONTINUE READING BELOW
Recommended Videos
2. What's Wrong with Secretary Kim
Take comfort in this K-drama if you feel like resigning from your job. After working as a secretary for nine years, Kim Mi So (Park Min Young) finally hands in her resignation to her big-time boss Lee Young Joon (Park Seo Joon)'s dismay. Lee Young Joon finds it hard to accept that Kim Mi So is ready to move on. While things have been professional between them, could this parting open up some romantic feelings? That's for you to find out! 
3. Protect The Boss
Where to watch: Viu 
Ready to get tangled in some office rivalry? Cha Ji Heon (Ji Sung) and Cha Mu Won (Kim Jae-joong) are cousins who act as complete opposites. Cha Mu Won appears to be the mature and responsible one while Cha Ji Heon is labeled as childish and careless. Aside from vying for the company chairman's attention, these guys used to be involved with the same girl named Seo Na Yoon (Wang Ji Hye). The plot thickens when Noh Eun Seol (Choi Kang Hee) enters the picture. After struggling to find a job, Noh Eun Seol gets hired by Cha Mu Won to be Cha Ji Heon's secretary. Her job isn't easy because she needs to put up with her boss' immature antics. But she does everything to gain Cha Ji Heon's respect by helping him change his ways and prove his worth at work. As Cha Ji Heon develops feelings for Noh Eun Seol, so does Cha Mu Won. Brace yourselves for this K-drama rollercoaster!
ADVERTISEMENT - CONTINUE READING BELOW
4. She Was Pretty
Another Park Seo Joon drama makes the list! Set in the publishing industry, he plays Ji Sung Joon who works as a fashion magazine editor. He wants to catch up with his childhood friend Kim Hye Jin (Hwang Jung Eum) after not seeing each other for years. Kim Hye Jin has changed a lot since then. She went from being the pretty and popular girl to someone who's totally unrecognizable. Ashamed of her current state, Kim Hye Jin taps her friend Min Ha Ri to pretend to be her and meet up with Ji Sung Joon. It seems like fate still wants the real Kim Hye Jin to be with Ji Sung Joon. She ends up working at Ji Sung Joon's office. It's going to be pretty intense! Plus, if you're a Super Junior fan, you'll love the fact that Choi Si Won plays Kim Hye Jin's cute confidante, Kim Shin Hyuk, throughout the series. 
ADVERTISEMENT - CONTINUE READING BELOW
5. Lucky Romance
Any Reply 1988 fans out there? One of its lead actors, Ryu Jun Yeol, stars in this K-drama! He plays the smart and realistic Je Soo Ho who is a CEO at a game company. He crosses paths with the very superstitious Shim Bo Nui (Hwang Jung Eum a.k.a the actress from She Was Pretty). A fortune misreading lets Shim Bo Nui believe that she needs to date Je Soo Ho. She proposes this idea in exchange for her programming expertise which could help Je Soo Ho in the long run. The two reach an agreement. However, their opposing views raise tensions in the workplace. It's exciting to see how their luck will unfold in this series so better tune in!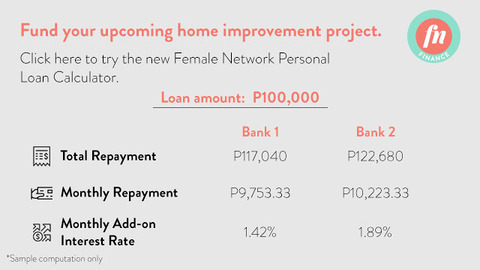 ADVERTISEMENT - CONTINUE READING BELOW
Load More Stories