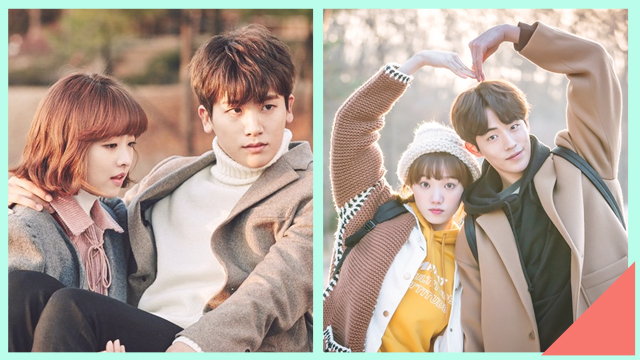 When you're down in the dumps, there's no motivation quite like the promise of dedicating yourself to a TV show that ends well, one way or another. Hence, we've rounded up 10 light-hearted rom-com K-dramas to binge-watch that will lift your spirits for sure. Spoiler alert: They all end on a high note!
ADVERTISEMENT - CONTINUE READING BELOW
Hot Topics:
Real Pinays in Their 30s Share Their Signature Scent
Heartwarming Quotes From K-Dramas About Love and Letting Go
1. Weightlifting Fairy Kim Bok-Joo (2016)
Who doesn't love a good college story to take you back to your glory days? This coming-of-age series follows elite collegiate athletes as they chase after their dreams while experiencing life and love for the first time. Promising weightlifer Kim Bok-Joo, in particular, finds herself torn between her goals and her unexpectedly blossoming love life.
Starring: Lee Sung-kyung, Nam Joo-hyuk, Lee Jae-yoon, Kyung Soo-jin
2. Because This is My First Life (2017)
Both struggling singles in their 30s, a house-poor man and a homeless woman hatch a plan to get married to save money in the process. The two agree to living together but soon realize that marriage comes with complications and demands that they're both ill-equipped for.
Starring: Lee Min-ki , Jung So-min, Park Byung-eun, Esom 
3. What's Wrong with Secretary Kim (2018)
Lee Young Joon is the vice president of his family's company. Self-absorbed and narcissistic, he barely recognizes the efforts of those around him, least of all his loyal and patient secretary Kim Mi So. Wanting more in life, Mi So abruptly decides to resign from her post of nine years, leading to a series of hilarious misunderstanding that may or may not bring the two opposing personalities closer together. 
Starring: Park Seo-joon, Park Min-young, Lee Tae-hwan , Pyo Ye-jin 
4. Touch Your Heart (2019)
After being involved in a damaging scandal, a famous actress' career takes a fatal hit, leaving her without a project for two years. Upon hearing of a famous screenwriter interested in hiring her for a lead role in a drama, she grabs the chance and prepares for the character by agreeing to become the secretary of a cold-hearted lawyer fully uninterested in her and her antics.
Starring: Yoo In-na, Lee Dong-wook, Lee Sang-woo, Son Sung-yoon 
5. I am Not a Robot (2017)
Kim Min Kyu, a wealthy shareholder of a financial company, is suffering from a "human allergy" that keeps him isolated and unable to undertake normal interactions with people. His guarded life is thrown for a loop when he takes an interest in an artificially intelligent robot named Aji 3, modeled after its developer's ex-girlfriend. In hopes of getting funded, Hong Baek Gyun, Aji 3's inventor, presents his work to Min Kyu. The robot malfunctions in the process and Baek Gyun begs his ex-girlfriend, Jo Ji Ah, to momentarily take its place, unbeknown to Min Kyu.
ADVERTISEMENT - CONTINUE READING BELOW
Starring: Yoo Seung-ho, Chae Soo-bin, Um Ki-joon 
6. Her Private Life (2019)
Sung Deok Mi is a dedicated, professional gallery curator with a dark secret. She's the ultimate fangirl of White Ocean's Cha Shi An. Heck, she even manages a famous fansite for him. When dating rumors of her and Shi An break out, Ryan Gold, a former artist and the new director of the gallery she works in suggests that they fake date to rid Deok Mi of Shi An's rabid and jealous fans.
Starring: Park Min-young, Kim Jae-wook, Ahn Bo-hyun, Jung Jae-won
7. Strong Girl Bong-Soon (2017)
Born with Herculean strength, petite and seemingly kind Do Bong Soon is hired by Ahn Min Hyuk, the childish CEO of a gaming company, to protect him from an anonymous threat. He falls in love with her, but unfortunately for him, Bong-soon's already got her eyes set on her high school friend, rookie police officer In Guk Doo. A love triangle ensues all while Bong Soon struggles to protect those around her, including keeping Ming Hyuk safe.
ADVERTISEMENT - CONTINUE READING BELOW
Starring: Park Bo-young, Park Hyung-sik, Ji Soo 
8. Oh My Venus (2015)
When a 33-year-old lawyer is dumped by her boyfriend of 15 years for gaining weight, she enlists the help of famous Hollywood personal trainer Kim Young Ho to turn her life around. 
Starring: So Ji-sub, Shin Min-a, Jung Gyu-woon, Yoo In-young
9. Shopping King Louie (2016)
Louis, a shopaholic rich heir of a vast business empire, has his life upturned when he becomes homeless after suffering from amnesia. The unfortunate even then leads him to meeting Koh Bok Shi, a simple country girl who teaches him to survive on only the bare necessities.
Starring: Seo In-guk, Nam Ji-hyun, Yoon Sang-hyun, Im Se-mi 
10. She Was Pretty (2015)
When her now handsome first love, Ji Sung Joon, asks to meet her, Hye Jin convinces her attractive roommate to take her place and pretend to be Hye Jin. However, complications arise when she finds work in Sung Joon's magazine company where he openly treats her with contempt and disdain, not knowing that she's really his childhood friend.
ADVERTISEMENT - CONTINUE READING BELOW
Starring: Hwang Jung-eum, Park Seo-joon, Go Joon-hee, Choi Si-won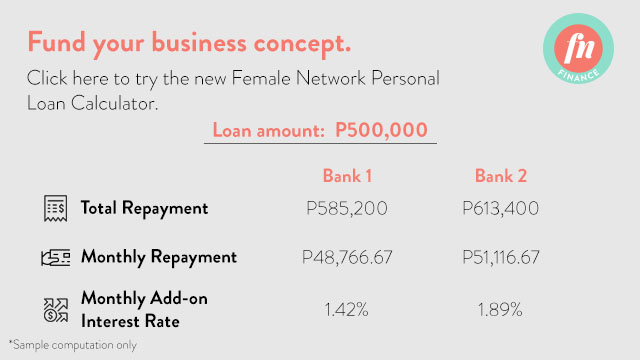 Load More Stories