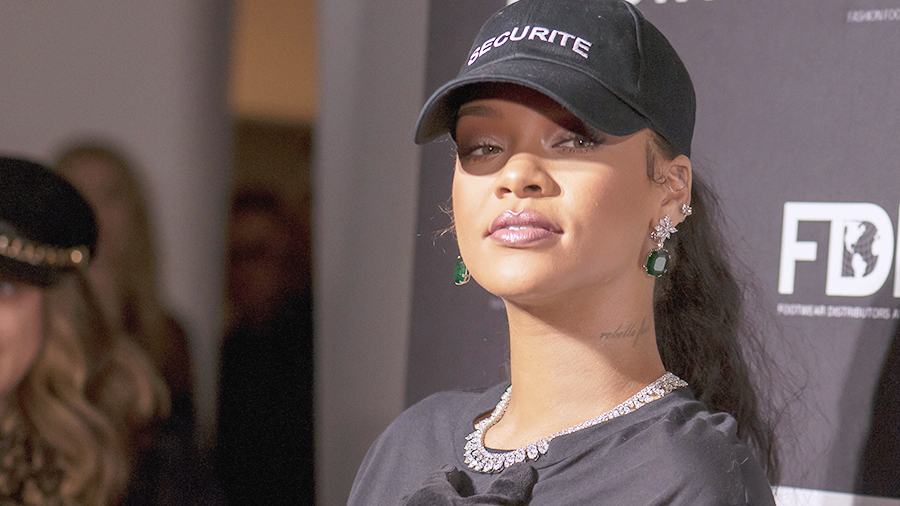 Rihanna has dismissed rumors she is upset with Beyonce over her recent Grammy Awards nominations.

The singers garnered 17 combined nods in many of the same categories, including Record of the Year and Best Urban Contemporary Album. However, Rihanna failed to receive a nomination for Best Album of the Year for ANTI and Best Song of the Year – two categories Beyonce will compete for next year.

Following the nominations on Tuesday, a Rihanna devotee created a post on a fansite congratulating the "Umbrella" hitmaker on her eight nominations.

"Congrats and all to @badgalriri and all for her 8 Grammy nods but tbh (to be honest) f**k them because they snubbed her for Song of the Year and Album of the Year," the caption read.

"I think they didn't want her tied or passing someone else *cough cough* (lemon emoji)" it continued, referencing Beyonce's album Lemonade.

Rihanna 'liked' the picture on Instagram, leading to speculation she is feuding with Beyonce, but she now explains she didn't read the caption properly, and she was stunned when her action appeared to have started a new online feud between fans.
CONTINUE READING BELOW
Recommended Videos
ADVERTISEMENT - CONTINUE READING BELOW



"I never actually read your caption, thought the pic was funny and moved right along!" she commented.

"I'm petty af (as f**k), yes. But this is just unnecessary!" she added. "I wish y'all would drop this topic and see things from the bigger picture! We don't need to be putting black women against each other! We deserve to be celebrated, and the Grammy Academy agrees!"

Rihanna and Beyonce have been pitted against each other as rivals for several years, but the 28-year-old previously insisted she tries not to focus on the negativity.

"Here's the deal," she told Vogue magazine. "(People) just get so excited to feast on something that's negative. Something that's competitive. Something that's, you know, a rivalry. And that's just not what I wake up to. Because I can only do me. And nobody else is going to be able to do that."

ADVERTISEMENT - CONTINUE READING BELOW
Comments
Load More Stories