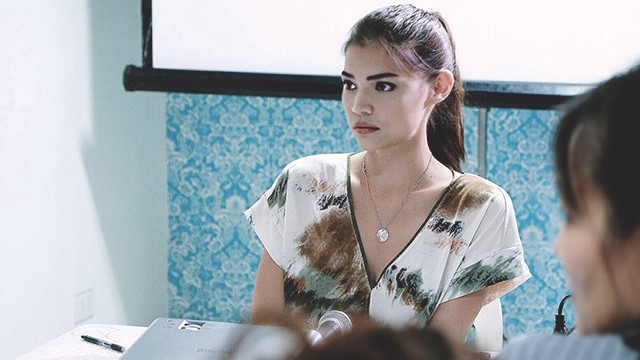 Recently, celebrity Rhian Ramos took to Instagram to share her horrifying experience with a male stranger who touched her rear at a bar.



"I always used to think of myself as a strong enough girl that if the day ever came that someone would do this to me, I'd fight back," she shared. "Honestly, its [sic] different when you're already in that situation. I was stunned and didn't know what to do. Naiyak na lang ako."

After Rhian and her friends demanded an apology from the offender, he 'squeezed' her again and exited the bar.

"It was a 'sorry I got caught, not sorry I did that' kind of situation. Upon leaving, the same man squeezed me again and ran out. I was in tears. I then went after him and emotionally, I was out for blood… but it was too late. The security told me he had taken his car and left."





Rhian's post prompted other women to share their own experiences, which the actress acknowledged in a follow-up post:


ADVERTISEMENT - CONTINUE READING BELOW




While the Philippines does not lack laws and provisions that condemn sexual harassment, the situation is still less than ideal, even in public spaces. According to figures from the Social Weather Station (SWS) featured on Rappler, three out of five women are sexually harassed at least once in their lives in Quezon City alone. Another SWS survey in February 2016 revealed that 88 percent of respondents within barangay Payatas and Bagong Silang in Quezon City between ages 18 and 24 have experienced sexual harassment in the forms of catcalling, flashing, groping, and public masturbation. Even more appalling is that one out of seven women "experienced sexual harassment at least once every week in the past year."

Your strongest weapon against harassment is education. Knowing your rights can give you the push you need to call out sexual offenders, no matter how discriminatory they may act towards you. The Civil Service Commission notes that these activites are considered sexual harassment:

- malicious touching;
- overt sexual advances;
- gestures with lewd insuinuation;
- verbal and non-verbal requests for sexual favors and lurid remarks; and
- use of objects, pictures or graphics, letters or writing notes with sexual underpinnings.

Any action that falls under these can be punishable under the law.

Sexual harassment is just as much about power as it is about lust. Don't be afraid or embarrassed to speak up as most street harassers cower when faced head-on. If you can, document the incident using your mobile device. However, if you feel that you're not safe, head to a crowded and well-lit space and find a law enforcer you can trust to help you out. Should situation escalate and you wish to file a case, contact the Philippine Commission on Women through their Violence Against Women hotlines.  
Load More Stories