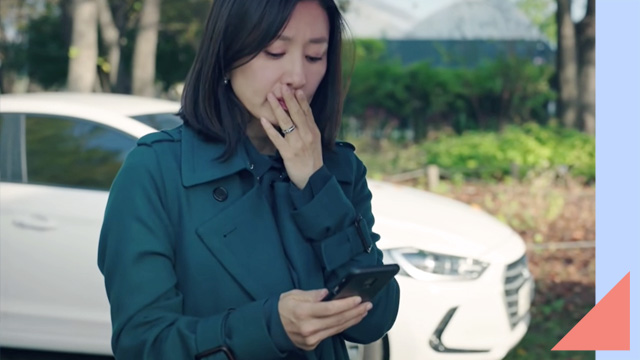 We're still reeling over the ending of our new favorite drama, A World of Married Couple. While we still haven't gathered our thoughts to write a review (watch this space, it's coming you guys, I swear), we have listed down 21 burning questions we have after watching the finale of the 16-episode drama.
ADVERTISEMENT - CONTINUE READING BELOW
WARNING: This post contains major spoilers from A World of Married Couple. If you haven't watched the entire series and don't want to be spoiled, please exit right away.
1. Who killed Park In Kyu?
My money is on that dude who works for Tae Oh's company but was secretly working for Da Kyung and her dad.
2. Did Sun Woo actually know that that sketchy man was following her all this time?
Because it really looked like it when she marched up to him to ask for a meeting with Chairmain Yeo after a confrontation with Tae Oh outside her home. 
3. Did nothing really happen between Dr. Kim and Sun Woo?

After all that build up and all those twists, nothing? Really? And I'd just like to point out that he was totally present at Ye Rim and Je Hyuk's reunion dinner as Sun Woo's plus one right? Because why else would he be there? Close na ba sila nila Je Hyuk?
ADVERTISEMENT - CONTINUE READING BELOW
Recommended Videos
4. How did Tae Oh afford to rent an apartment all that time?

Didn't Da Kyung's family seize everything? And I don't think the money Sun Woo (literally) threw at him is enough to sustain him for too long.
5. How did Ye Rim and Je Hyuk decide to end things?
To be honest, good for you Ye Rim. You gave enough chances and this time you realized that you have to think of yourself, too. But we do want to know how they decided to split and the timeline of events. With details. Please.
6. Will we ever look at tiramisu cakes the same way again?
Asking for a friend. And myself.
7. Did Dr. Sul end up dating that guy who was waiting for her outside the hospital during that montage of Things Going Right Again?

Though she did call herself "the single lady" when she said bye to everyone after their dinner. You go, sis.
ADVERTISEMENT - CONTINUE READING BELOW
8. Where did the Yeo family move to?
Not that we care, but we do want to know.
9. For more, is Jenny really just two years old?
We've seen the memes. You probably have, too. Aminin.
10. Where did Da Kyung go to college?
Good for her for finally doing what she's always dreamed of. Sad that she had to go through Lee Tae Oh to figure that part out.
11. Who's the guy na nagpapa-cute sa library?

Good move to just walk away...for now.
12. Where did Ye Rim move to?
Did she finally get out of the hellhole aka Gosan? Who knew she had dreams of becoming a coffee shop owner?
13. Was anyone even surprised that Je Hyuk already had a new partner?
Wow, shocking. Tiramisu your face. 
14. Where is Hyun Seo?

15. Is she doing okay? Has she found a new job? Is she a million times better than In Kyu is gone?
ADVERTISEMENT - CONTINUE READING BELOW
15. Was Joon Young making the moves on No Eul?

Yiiii.
16. Why did Sun Woo really invite Tae Oh to eat with them after THAT incident?

Really, why?!
17. How did Tae Oh and Da Kyung get married in the first place?!

If Da Kyung's dad hated him so much, how did they even get married? And there was probably a prenup, right? Because Tae Oh doesn't even have that much money.
18. Everyone's burning question: WHERE DID JOON YOUNG GO?
WHERE?!
19. How could Joon Young go missing for a year when apparently, it's so easy to bump into people around Gosan?
Remember in all the other episodes, people who shouldn't bump into each other kept running into each other because apparently Gosan is THAT tiny? Well how come no one found Joon Young FOR A YEAR?!
20. How did Joon Young survive in that one year that he ran away?
Did he sleep in computer shops again? Did he go to live with No Eul and her mom aka Tae Oh's old assistant?
ADVERTISEMENT - CONTINUE READING BELOW
21. Are we getting a season two to answer all our questions or nah?

Longshot, but a question worth asking still.
This story originally appeared on Cosmo.ph.
Load More Stories