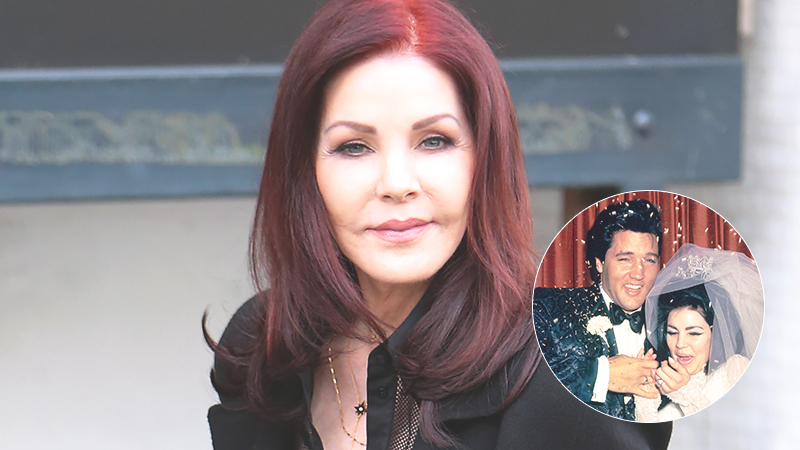 Elvis Presley's ex-wife Priscilla divorced the rock icon for the sake of her own identity.
The actress first met the late superstar when she was 14-years-old and they wed when she was 21. During their marriage, Priscilla kept many mundane aspects of her everyday life hidden from Elvis.
ADVERTISEMENT - CONTINUE READING BELOW
"Some can't have the truth," she told Britain's Loose Women talk show. "I always had a little bit of make-up. He never wanted to see me getting dressed, he wanted to see the end result."
Elvis also controlled Priscilla's image by picking out her outfits and going shopping with her.
CONTINUE READING BELOW
Recommended Videos
"I realized that I (didn't) know who I (was)," she said. "I didn't have my teenage years as a normal girl, obviously, so I had to adapt. So I just kind of followed what he did. I mean, you lived his life. You honestly didn't have your own life… So you really kind of lost yourself."
The 71-year-old spent much of her time alone while Elvis was touring and decided to take up dancing, which helped her to feel more independent.
"I started realizing that women have their own life," she continued.
Priscilla, who had daughter Lisa Marie Presley with Elvis, divorced the singer in 1973, when she was 27-years-old. Despite their split, she insists the love between them was never lost, but she knew she would never have a voice of her own if she stayed with the musician.
ADVERTISEMENT - CONTINUE READING BELOW
"I did not divorce him because I didn't love him," she added. "He was the love of my life, but I had to find out about the world."
Load More Stories