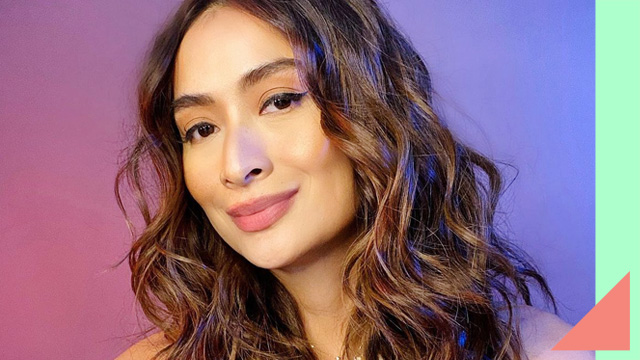 On November 18, 2020 TV personality and host Phoemela Baranda made a huge announcement via fashion website Preview.ph: she is pregnant with her second child at 40 years old.
She also made the reveal on her Instagram account. "Life begins," she writes as caption to a photo where she is showing off her baby bump while in her birthday suit.
ADVERTISEMENT - CONTINUE READING BELOW
View this post on Instagram
Phoemela, who is due to give birth on March 2021, tells Preview that it was a planned pregnancy. She and her partner Jason Choachuy had been talking about having a baby since they started dating.
CONTINUE READING BELOW
Recommended Videos
"I've always wanted another child, and my partner [wanted one] as well—it's his first," the model shared.
The two reconnected during the Formula V1 Endurance race last year. For those who don't know, Phoemela's many hats include being an active race car driver in the Philippine circuit. Jason, on the other hand, is a businessman and professional race car driver as well.
What it's like to be pregnant at 40
Phoemela admits that she feels both excited and anxious about this pregnancy. It's been 20 years since her first child and being in her forties means she needs to be more cautious—expecting women 35 years old and above are considered high risk.
ADVERTISEMENT - CONTINUE READING BELOW
"To be honest, I have some anxieties. It's been years since my last pregnancy, but I'm more excited to enter this new chapter," Phoemela shares.
But being pregnant during the community quarantine meant she could focus on her journey more. According to Preview, it helps that she's been exercising and eating healthily, getting a vitamin boost from her doctor, and spending intimate moments with her partner.
"I'm blessed to be in good health, we have more time at home, and I found the right person," she tells Preview, adding that Jason is as involved and excited as she is.
View this post on Instagram
Feeling like a new mom
Phoemela had her first baby when she was just 19 years old. Because she was so young then and had a promising modeling career, Phoemela's mom advised her to keep her child a secret for the meantime. It was only in 2013 when she was finally able to introduce her daughter, Kim Nichole Baranda, to the public.
ADVERTISEMENT - CONTINUE READING BELOW
Though her first pregnancy happened so long ago, Phoemela shares she doesn't feel like a lot is different. "The only difference is that I'm more mentally prepared," she says, "but [I feel] the same amount of excitement and love, especially that my partner and Kim are beside me for support."
This time around, however, Phoemela shares she wants to be more hands-on. Even as she's juggling a lot of work—the TV and event host is also running three businesses—the working mom is managing her time well.
She's also enjoying the journey—"I'm so amazed at the apps for pregnancy now. They're so much fun and helpful!"—and preparing for the arrival of their little one.
"I learned a lot from my first pregnancy, and I can say this time that I want to spend more time with my baby and be more hands-on in bringing [him/her] up."
ADVERTISEMENT - CONTINUE READING BELOW
Comments
Load More Stories