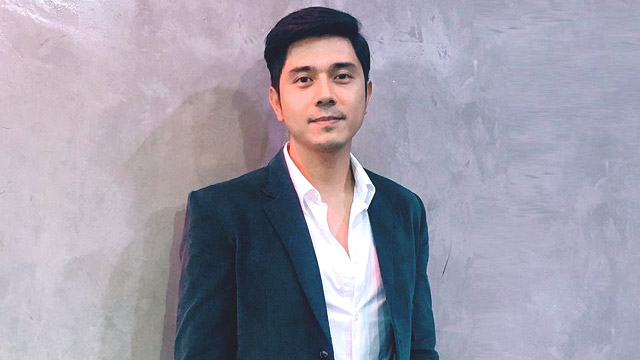 We all know Paulo Avelino as the joker online who posts thirst tweets and replies to fans when he's in the mood for a late-night Twitter spree. He even tweeted in support of Bea Alonzo recently, saying, "Na-Bea Alonzo ka na ba, bes?" But, just like everyone else, the actor has gone through serious problems and struggles with his mental health.
ADVERTISEMENT - CONTINUE READING BELOW
In a candid and emotional Twitter thread, Paulo revealed that he lost a close friend to suicide. He started by writing, "I'll let this out to the universe since I promised not to keep heavy feelings to myself. One of my closest friends committed suicide last year and no one saw it coming." 
CONTINUE READING BELOW
Recommended Videos
This friend was Paulo's "go-to person," someone whom he would call late at night during his lowest points. "He would travel miles just to keep me company and make sure I was in my right mental state of mind to continue on with life, constantly reminding me how privileged I am compared to a lot of people. That I had to see my son grow up."  
ADVERTISEMENT - CONTINUE READING BELOW
Paulo continued, "A few years back, I tried (attempted) committing suicide. I survived. No one really knew aside from my closest friends and he was one of them. He would switch shifts with a friend to stay with me in the hospital and even when I got discharged, just to make sure I wasn't stupid enough to do it again. Then it happened." 
ADVERTISEMENT - CONTINUE READING BELOW
Paulo opened up about feeling "selfish" for letting his emotional state affect his friends and demanding for so much of their time. Paulo even said that he "saw it coming," and wrote this for his friend: "That one message you sent the night before you passed away, I brushed off in a joking manner. All those messages and time I selfishly demanded are now regrets and baggage I would carry my whole life. THANK YOU! I HOPE YOU ARE RESTING PEACEFULLY. I am living because of the hope and wisdom you engraved in me." 
Paulo ended his thread with: "A year after, here I am at five in the morning thinking if a few minutes of my time ditching work would make a change OR EVEN SAVE A LIFE." 
According to the Department of Health "3.3 million Filipinos suffer from depressive disorders," which makes it all the more important to remove the stigma regarding them. Local celebrities like Jasmine Curtis-Smith and Solenn Heussaff (and now Paulo) have started speaking up about their own experiences and struggles, which will hopefully pave the way for more open discussions about mental health issues.
ADVERTISEMENT - CONTINUE READING BELOW
If someone you know is suicidal or depressed and you'd like to help, click here.
If you are suicidal or are experiencing symptoms of depression, know that there is help and hope. You may call the following hotlines:
Crisis Line (for non-sectarian, non-judgmental telephone counseling): 
Landline: (02) 893-7603
Globe Duo: 0917-8001123 / 0917-5067314
Sun Double Unlimited: 0922-8938944 / 0922-3468776
Center for Family Ministries (for spiritual counseling):
Landline: (02) 426-4289 to 92
Online resources for depression and suicide prevention:
Load More Stories