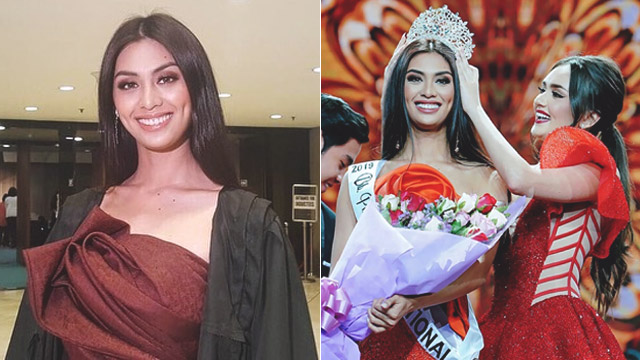 Bb. Pilipinas International 2019 Bea Patricia "Patch" Magtanong is one step closer to becoming a full-fledged lawyer.
On May 3, 2019, Patch was among the 1,800 examinees who passed the bar exam. Then on June 14, 2019, a week after winning the Bb. Pilipinas International crown, the UP Law graduate took her lawyer's oath. All that is left to do is "sign the Roll of Attorneys."
ADVERTISEMENT - CONTINUE READING BELOW
CONTINUE READING BELOW
Recommended Videos
The beauty queen wrote on an Instagram post dated June 16, "So happy to share this day with my parents, my UP Law batchmates and friends from other law schools, and all of you! (I'll change my bio after signing para sabay sabay na! [smiling emoji])??"
Patch's dream of becoming a lawyer began with her dad, who is also a lawyer. When the bar exam results were released, Patch posted her photo with her dad with the caption "Atty. Magtanong and Atty. Magtanong."
On Instagram Stories, Patch entertained a few questions about taking the bar exam. A graduate of Business Economics before taking up Law, the Bb. Pilipinas International titleholder said that "every course can be pre-law."
She added, "I have batchmates who are mechanical engineers, mathematicians, even doctors!!"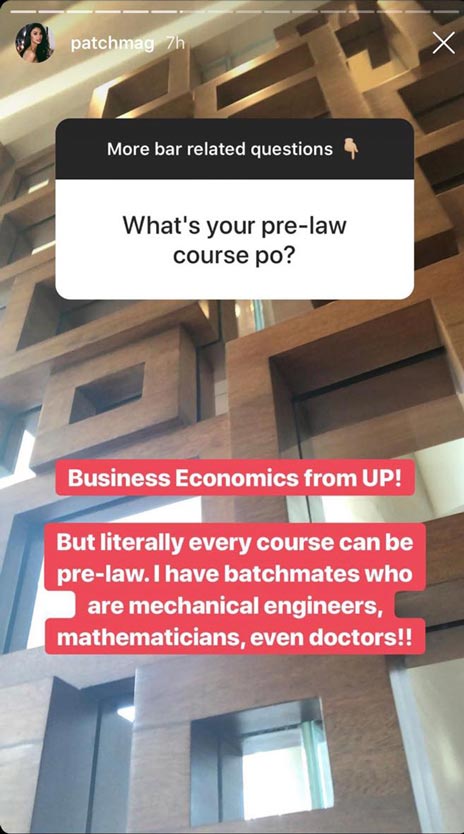 ADVERTISEMENT - CONTINUE READING BELOW
One netizen asked if Patch gets enough sleep during her review days. The model-beauty queen then revealed that she always aims for at least eight hours of sleep.
Her answer read, "I always prioritize sleep! When I'm puyat, I'm not 100% and I'm not as productive. It's important to rest your mind too because bar review is exhausting!!"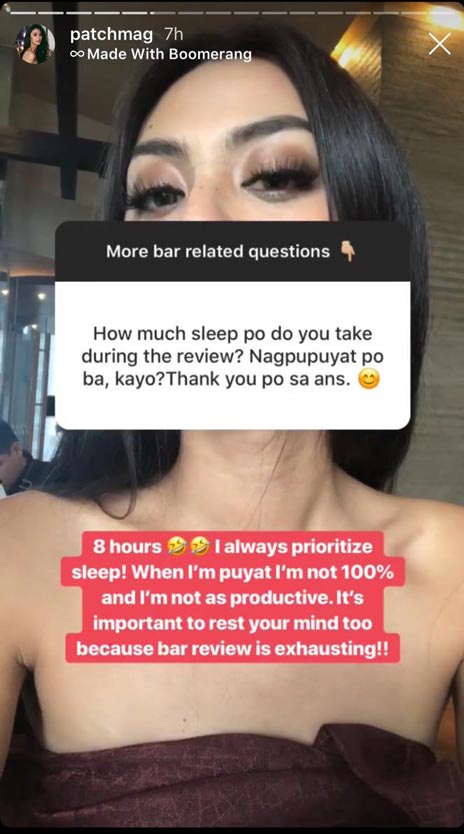 ADVERTISEMENT - CONTINUE READING BELOW
Patch shared her daily review schedule in a separate answer:
"I didn't study on Sundays expect around October cause I was rushing na," she said. "I usually start 8:30 a.m. until 7 or 8 p.m., then after that I do something fun like see my friends, go to dinner, watch a movie, go to the gym, but I make sure I'm asleep by 11 or midnight so I can wake up early!
"I read 100 pages a day more or less, depending on the density of the material. I took down notes during [the] second read which was really helpful 'cause it had everything I needed to memorize during preweek. I supplemented my reading materials with Jurists online lectures."
Patch ended her reply by reminding her followers that taking breaks is important saying, "There are good days and bad days, don't beat yourself up about not finishing your goal.
"There were times na I'd sit on my table for six hours and only read 15 pages. Sobrang sayang. If your mind is super saturated already, close your book and go do something else. Bawi na lang tomorrow. Above all, mental health first."  
ADVERTISEMENT - CONTINUE READING BELOW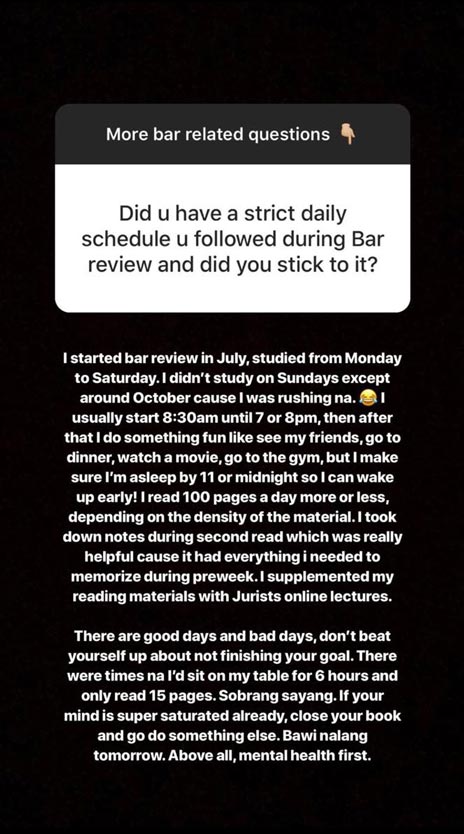 Comments
Load More Stories