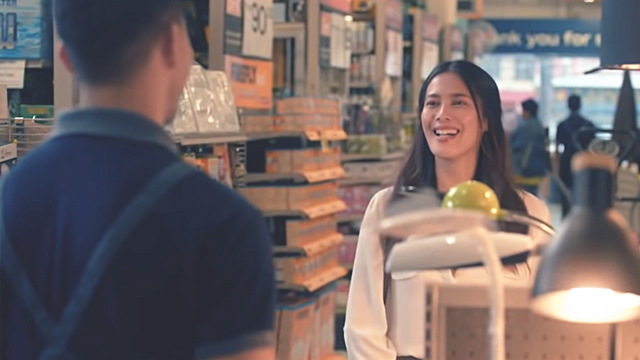 In case you missed it, the ravishing Angel Aquino is starring opposite Tony Labrusca in an older woman-younger man romance film entitled Glorious. And based on the trailer alone, we can't think of a better word to describe it.
Although it's treated as a scandalous anomaly for the guy to be the spring chicken, it's a treat for audiences to experience something fresh and diversely sexy every now and then. Older man-younger woman movies have always been prevalent in pop culture, and we can honestly say that we're getting a little bit tired of it. So we've decided to scour the internet for films that explore May-December relationships where the female love interest was older.
ADVERTISEMENT - CONTINUE READING BELOW
THE GRADUATE (1967)
If there's anything to learn from The Graduate, it's that you should always keep your emotions in check. Think twice before letting yourself be seduced by an older (and married) individual. And really try to imagine what your life can be if you make a certain decision. That includes running away into your uncertain future.
SINUNGALING MONG PUSO (1992)
This 1992 classic starring Vilma Santos and Aga Muhlach proves that love doesn't only happen in the most unexpected times and places, but it also makes people do the strangest things. Jail isn't worth it, folks. Remember that.
SOMETHING'S GOTTA GIVE (2003)
While this actually starts with Jack Nicholson being a middle-aged bachelor and living the life as he dates a multitude of young women, its emotional Diane Keaton and her eventual confusion in hooking up with the young Keanu Reeves that makes this a fun and pretty deep take on love.
TAG-ARAW, TAG-ULAN (1992)
A woman running away from the pain of a broken love affair, and a young man looking forward to his first sex experience only spells trouble for both of them when they finally meet. If you're curious where their stories take them, you can actually watch the movie on YouTube.
UNFAITHFUL (2002)
If you never thought an accident can lead to an obsession, then this movie will make you realize that such a thing is possible. And to quote a line from the movie that really shook us, "There is no mistake. There's what you do, and what you don't do."
SOLTERA (1999)
Do you want to mature early and form a relationship with someone older? Or do you let yourself be drawn to an age-appropriate love affair? Being a young, indecisive person and giving in to your impulses will always only result in more difficult situations.
ADVERTISEMENT - CONTINUE READING BELOW
THE READER (2008)
What if you fall in love with someone who technically saved your life? What if they suddenly disappear without telling you? What if you find out years later that the person was a prison guard at a Nazi concentration camp? Yup. Good luck.
NAGLALAYAG (2004)
The evil of poverty, the affairs of the heart, and the longing for completeness, are all intelligently and dramatically dealt with in this award-winning film. A judge and a taxi driver just do not fit in any equation. Wouldn't that be an interesting relationship to see unfold?
NOTES ON A SCANDAL (2006)
What sets this movie apart is the fact that the affair becomes known to the public, and someone is sent to prison for their unlawful actions. Families, jobs, and friendships are at stake. And a stalker decides to ruin all the fun.
ADORE (2013)
What's better than one May-December love affair? Two of them in one movie! Imagine two middle-aged moms who are childhood best friends, and their 18-year-old sons go on a vacation trip together. Seduction, betrayal, and a whole lotta skin. You see where this is going?
ADVERTISEMENT - CONTINUE READING BELOW
This story originally appeared on Fhm.com.ph.
* Minor edits have been made by the Femalenetwork.com editors.
Load More Stories