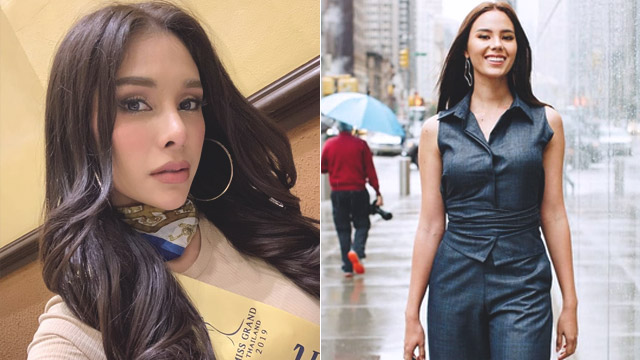 Thai beauty queen Coco Arayha Suparurk recently sparked outrage after she shared an Instagram Story describing Miss Universe 2018 Catriona Gray as "fat" on July 4, 2019. People criticized Coco for the body-shaming post, leaving comments on her feed. 
ADVERTISEMENT - CONTINUE READING BELOW
Coco was crowned Miss Grand Thailand 2019 on July 13 and during a TV guesting on the talk show Orange Mama, she was asked about the controversy. According to a translated video clip posted by Powerhouse PH, Coco said, "If Cat will message me directly, I will apologize." Another clip showed Coco telling reporters and the camera, "I just won the crown. Can't you celebrate with me and be happy for me?"  
On July 14, reigning Miss Universe Catriona Gray addressed the issue through Twitter, saying, "Body shaming is hurtful and [should] never be tolerated. If anyone reading this too has been [body shamed], I know how it feels. I'm sorry you've had to experience that. But [know] that you are more than your appearance. You are a capable, unique, and worthy person. And you are never alone."
ADVERTISEMENT - CONTINUE READING BELOW
Load More Stories