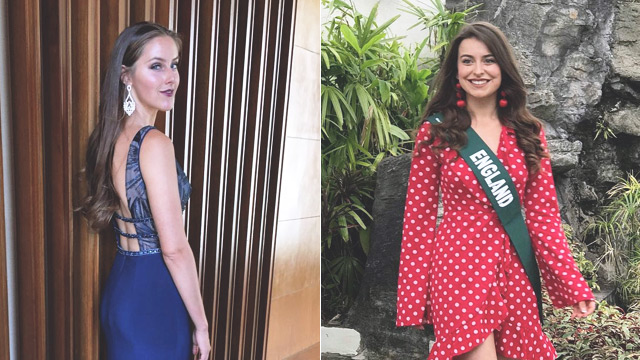 In posts on Instagram, Miss Earth Canada 2018 Jaime VandenBerg, Miss Earth Guam 2018 Emma Sheedy, and Miss England 2018 Abbey-Anne Gyles-Brown have declared that they suffered through nearly two weeks of sexual harassment from one of the recently concluded pageant's sponsors.
ADVERTISEMENT - CONTINUE READING BELOW
Jaime stated that her disgust ultimately became the reason she departed the competition early. "I left to compete at an international pageant in the Philippines about a month ago. I was so excited because I had been to the Philippines before and loved the country and the people; however, the experience with the pageant was not what I had expected. I left Miss Earth because I did not feel safe under their care."
The beauty queen left the sponsor unnamed but said that he owned a boat at the Manila Yacht Club, got her mobile phone number sans permission, and allegedly offered her sexual favors in exchange for advancement in the pageant. 
Emma recounted her own experience with the problematic sponsor, saying that he "grabbed [her] bare backside at the National Costume Competition where [she] was able to push him away, but he consistently told [her] not to tell anyone about any of the instances."
What Jaime found most disappointing, however, was how the competition's team handled the issue.
"The team [managers] laughed and told us to be nice. Eventually we were allowed to go and sit on the bus because we refused to go back to his yacht. Six girls and myself left because we felt unsafe at that event. I asked many times why more girls weren't given the option to leave but was never given an answer."
"I went through almost two weeks of sexual harassment before I anything was done about it. I was told he would not be around any more, but I had advised Lorraine of several other issues that were not resolved."
ADVERTISEMENT - CONTINUE READING BELOW
Emma mirrored the sentiment, writing that though the girls were assured that the sponsor would no longer make any other appearances, he still managed to show up to almost every event leading up to the coronation night.
Abbey's story goes hand-in-hand with both girls'. "I enjoyed 50% of my trip but the other 50% was overshadowed by feeling exploited, vulnerable, unnerved, [and] sexually harassed as I was approached by a sponsor on many occasions who asked for sexual favours in exchange for the crown," she wrote. "This happened at Manila Yacht Club on a sponsored evening meal away from the team managers behind closed doors. The sponsor also tried to find out what hotel and room I was staying in. Myself and [Miss] Canada approached Team Managers to express our disgust only to be laughed at. Another official attendee of the night told me not to cry as I would ruin my makeup!"
"It was not only myself and [Jaime] who were approached on this night but other delegates who I believe are going to come forward and tell their side of the story," Abbey went on.
This story originally appeared on Preview.ph.
* Minor edits have been made by the Femalenetwork.com editors.
Load More Stories