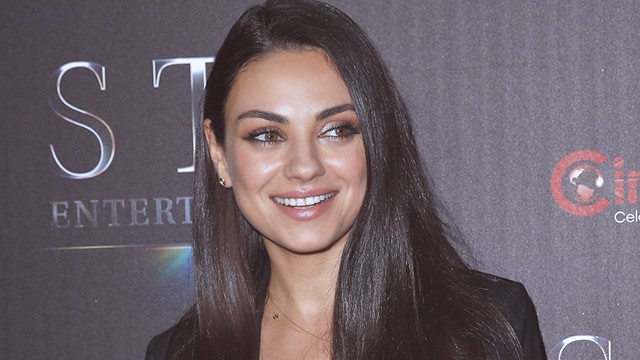 Mila Kunis and Ashton Kutcher want their children to understand the value of money, so their privileged upbringing doesn't make them feel entitled.
The Ted star and Ashton both came from modest backgrounds and they are hoping they can raise their children to be appreciative, despite their Hollywood lifestyles.

"The one topic of conversation we had even prior to ever having kids was always how do you raise a child to not be an a**hole?" Mila tells The Kyle and Jackie O Show. "And it's so important because we both came from pretty, pretty, solid poverty backgrounds and grew up very poor and are very much self-made and are very aware of what a dollar is worth. Nothing's been handed to us."

The actress insists the couple will explain to the kids they have to work for what they want.

"It's a matter of teaching them from a very early age that, you know, 'Mommy and Daddy may have a dollar, but you're poor'," she jokes. "'You are very poor, you have nothing. Mommy and Daddy have a bank account'."
ADVERTISEMENT - CONTINUE READING BELOW
CONTINUE READING BELOW
Recommended Videos
Mila, who is mum to 22-month-old Wyatt, is expecting another baby with Ashton later this year and she insists they are not done expanding their family.

"I've always said this, I think you know when your family is complete," she said during an appearance on U.S. presenter Ryan Seacrest's radio show last month. "After we had Wyatt, the second that I gave birth, I was like, 'I know that we need to have another baby'. We both knew it, we just felt it."

"And so I always say after the second one, we'll know if we need to have another one," she continued. "I really do believe you know when your family is complete."
ADVERTISEMENT - CONTINUE READING BELOW
Load More Stories