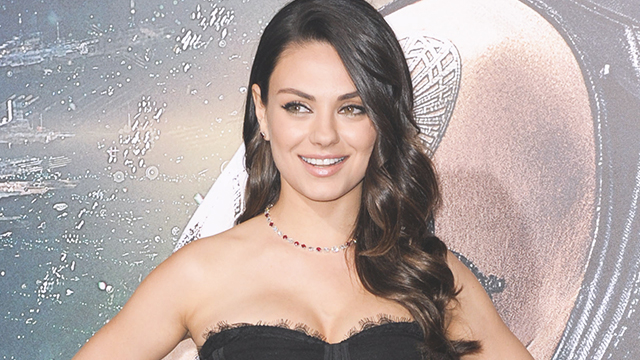 Mila Kunis and Ashton Kutcher are parents for the second time after the actress secretly gave birth to a baby boy on Wednesday.
Although multiple sources have confirmed the baby news to E! Online, representatives for the stars have yet to comment on the new arrival.
The couple, who wed last summer, first became parents in 2014, when daughter Wyatt was born.
ADVERTISEMENT - CONTINUE READING BELOW
Ashton let slip the sex of the pair's unborn baby during an appearance on the Today show in America.
When host Savannah Guthrie asked how his daughter was dealing with the thought of becoming a big sister, the actor said little Wyatt was still trying to understand mommy was pregnant.
CONTINUE READING BELOW
Recommended Videos
"She points to Mila and she's like, 'Baby brother', when she points to the belly, and then she points to dad and she goes, 'Beer!'" he said. "So I think she gets there's something in the belly but I don't quite think that she knows that it's not going to be a plastic doll yet."
Little Wyatt turned two on October 1, 2016.
News of the newborn's name is still under wraps, but Ashton recently told U.S. chat show host Conan O'Brien he wanted to call the tot Hawkeye – the nickname of his beloved Iowa state college football team.
ADVERTISEMENT - CONTINUE READING BELOW
"It's like M.A.S.H.!" he beamed. "He could be a doctor!"
Ashton was referring to the character Captain Benjamin Franklin 'Hawkeye' Pierce, a Korean War surgeon played by Donald Sutherland in the 1970 movie, and Alan Alda in the television series spin-off.
But the actor revealed his wife had shot the idea down, explaining the name "didn't fly" with Mila.

"It didn't cross the Mila threshold," he laughed.
Comments
Load More Stories