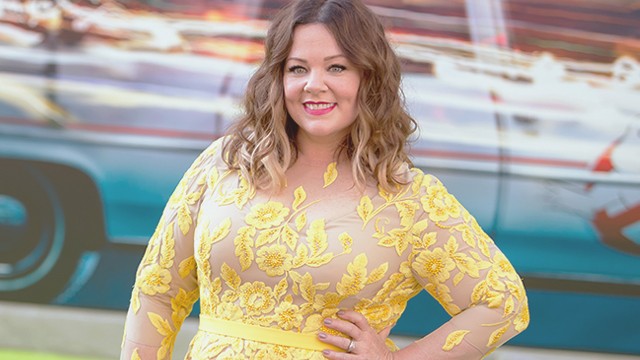 Melissa McCarthy agrees with Jennifer Aniston "one hundred thousand billion per cent" on her views about women shaming.

Jennifer hit headlines on Tuesday when she penned an op-ed for the Huffington Post, prompted by speculation that she and husband Justin Theroux were expecting a baby after images emerged of the actress with a more rounded stomach than usual.

"I resent being made to feel 'less than' because my body is changing and/or I had a burger for lunch and was photographed from a weird angle and therefore deemed one of two things: 'pregnant' or 'fat'," Jennifer wrote.

Following the publication of the impassioned feature, celebrities took to social media to share praise for the actress' decision to speak out about the issue.

One person thoroughly impressed by Jennifer's words is Ghostbusters star Melissa, who said she's also fed up with the amount of interest in a woman's appearance.

"Everybody needs to stop tearing down women," she told Entertainment Tonight. "It's always about the way we look - saying, 'He's very interesting,' 'He's a good writer,' 'She's looking older than she was last time we saw her.'

"It's a ridiculous thing. I just hope it gets to the point where it's embarrassing for people to have such a shallow thought."

Melissa, who has had a prolific movie and TV career, added that she sometimes finds it difficult to watch herself on screen. However, the 45-year-old has now learned not to focus on her insecurities if she is watching one of her own projects.

"We all are usually more self-critical towards ourselves," she said. "You see every little flaw and think, 'Oh! I could have done this, I could have done that.' But in the end, when I'm watching, I try not to focus on myself because I don't want to self-examine."

Actresses Anna Paquin and Debra Messing also backed Jennifer on Twitter, sharing links to the article and with former True Blood star Anna adding: "AMEN".
ADVERTISEMENT - CONTINUE READING BELOW
CONTINUE READING BELOW
Recommended Videos

Canadian singing duo Tegan and Sara tweeted: "YES. The media needs to cover REAL news. Stop shaming, stalking + grading womens bodies/lives."

Singer and theatre star Sara Bareilles shared Debra's link to the article, and added, "I loved this" while comedian Margaret Cho tweeted, "Good for her."
Load More Stories